Auf dem Jungfernstieg kann man jetzt in großartiger Kunst schwelgen – ganz kostenlos. Die umfangreichste Skulpturenschau, die je in der City gezeigt wurde, präsentiert Arbeiten von den berühmten Bildhauern Alfred Hrdlicka, Werner Stötzer und Bernd Stöcker.
See wonderful art directly on the Jungfernstieg – for free! The great exibition shows creations of the famous sculptors Alfred Hrdlicka, Werner Stötzer und Bernd Stöcker.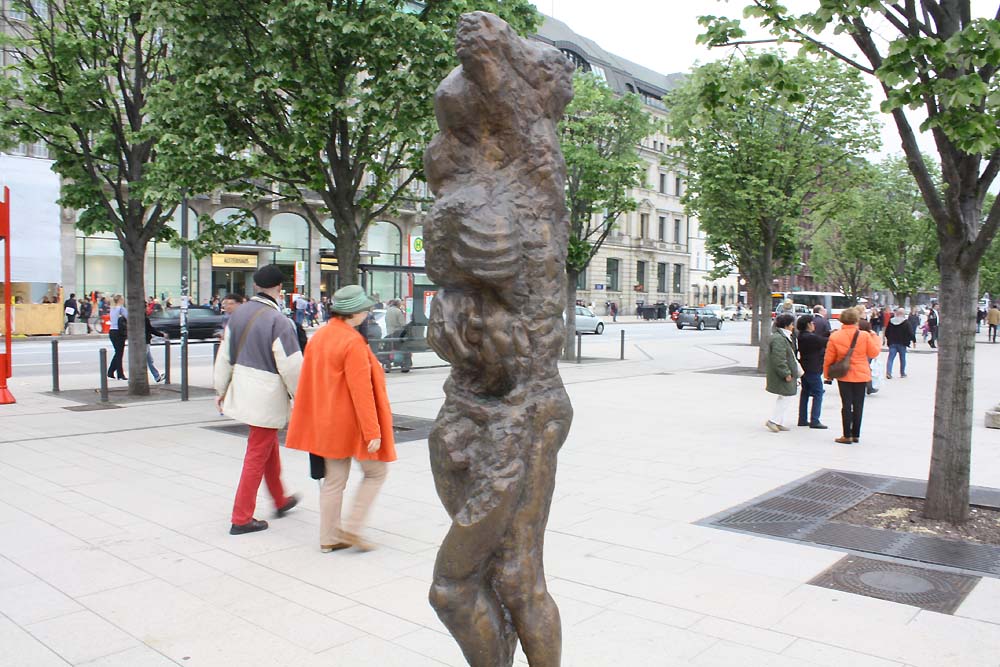 Das Thema aller Werke ist die Auseinandersetzung mit der Zeit des Nationalsozialismus von 1933 bis 1945 und dem Leid der Menschen in dieser Zeit.
The theme of all sculptures is the examination with the time of National Socialism from 1933 to 1945 and it`s horrible effects on the people.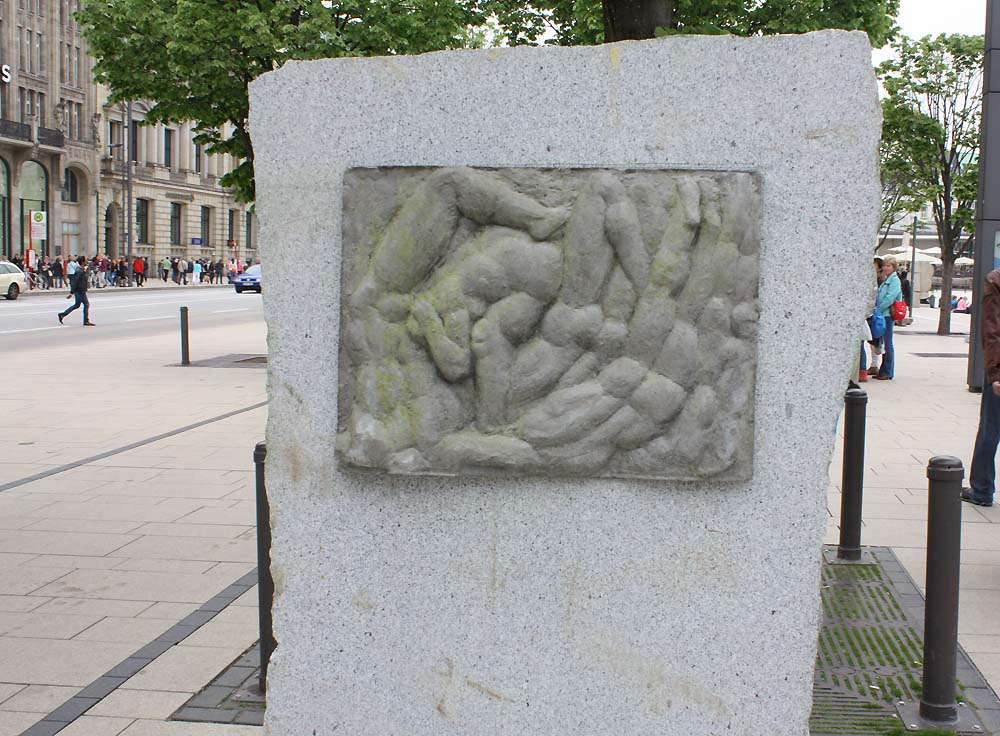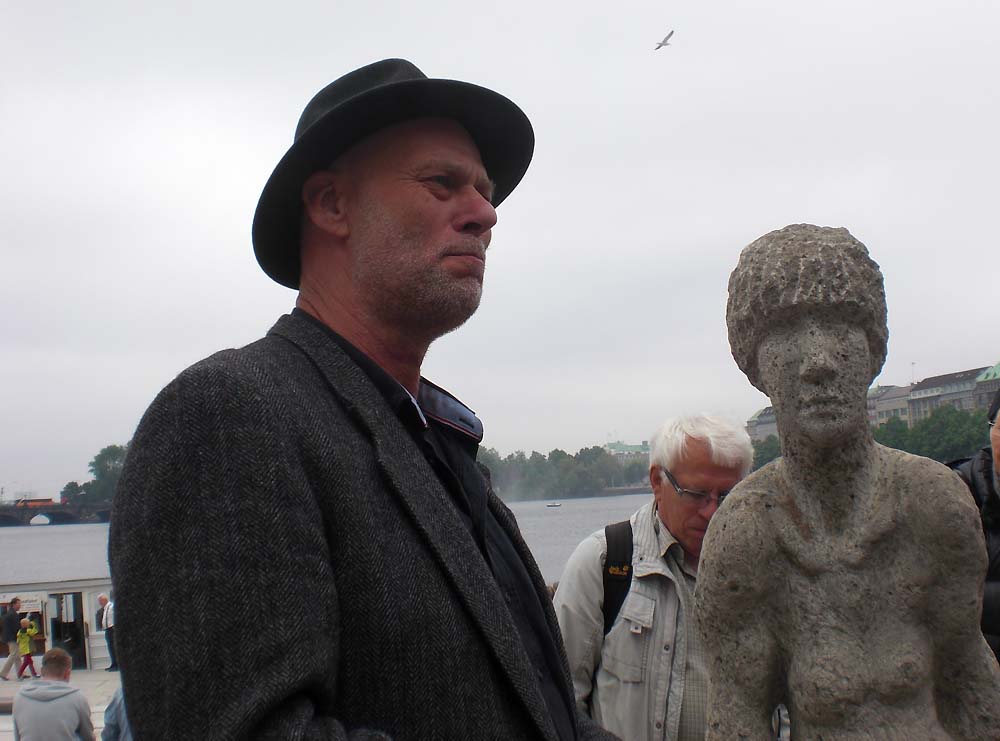 Der Bildhauer Bernd Stöcker (Bild oben) ist auch der Kurator der Ausstellung. Hier steht er vor seiner Skulptur "Frierende" von 1978.
The sculptor Bernd Stöcker (see above) is also the curator of the exibition. Here you see him besite his sculpture "The freezing woman".
Die hier gezeigten Werke (von oben nach unten) – List of sculptures shown here:
Bernd Stöcker, "Im Stollen" (Munitionsfabrik), 1980/81, Kalkstein
Alfred Hrdlicka (1928 – 2009), "Haarmann und eines seiner Opfer", 1967/68, Bronze
Werner Stötzer (1931 – 2010), "Babi Jar", 1967, Aluminium
Bernd Stöcker, "Die Frierende", 1978, Muschelkalk
Alfred Hrdlicka, "Linker Schächer", 1962, Bronze
In der Commerzbank (Jungfernstieg 22) kann man sich zu den Öffnungszeiten der Bank kleinere Skulpturen der Künstler und zwei Grafikzyklen von Hrdlicka ansehen.
Die Ausstellung läuft bis 23. Juni.
At the Commerzbank you can see smaller sculptures and graphic art of Hrdlicka.
The exibition will end at June 23th.