Wer bei dem Namen an traditionelle deutsche Küche denkt, irrt: Gehobene, fantasievolle Bistroküche landete zu unserer Freude auf unseren Tellern.
If you think the name is for traditional German food – you are wrong. It was a creative bistro style on a high level what we had on our plates.
Eckart Klemp und Catrin Müller, die auch das Abaton betreiben, haben sich mitten in Ottensen einen alten Traum erfüllt: Sie befreiten eine ehemalige Kneipe in einem Haus aus der Gründerzeit von seinem Muff, haben dem Restaurant aber den Charme des Alten gelassen. Bei schönem Wetter gibt es auch draußen Tische, drinnen herrscht ein leicht französisch angehauchter Charme, was sich auch in der Weinkarte spiegelt. Dort gibt es aber auch gute deutsche Tropfen zu entdecken.
Eckart Klemp and Catrin Müller also known as operators of the cinema Abaton let their dreams come true here: In the rooms of a former bar they deleted all the old stuff but let the old fashioned charme be part of the new athmosphere. If the weather is nice you can sit outsite and insite you can feel the French touch that is also shown in the wine menue. But you have also nice German wine there.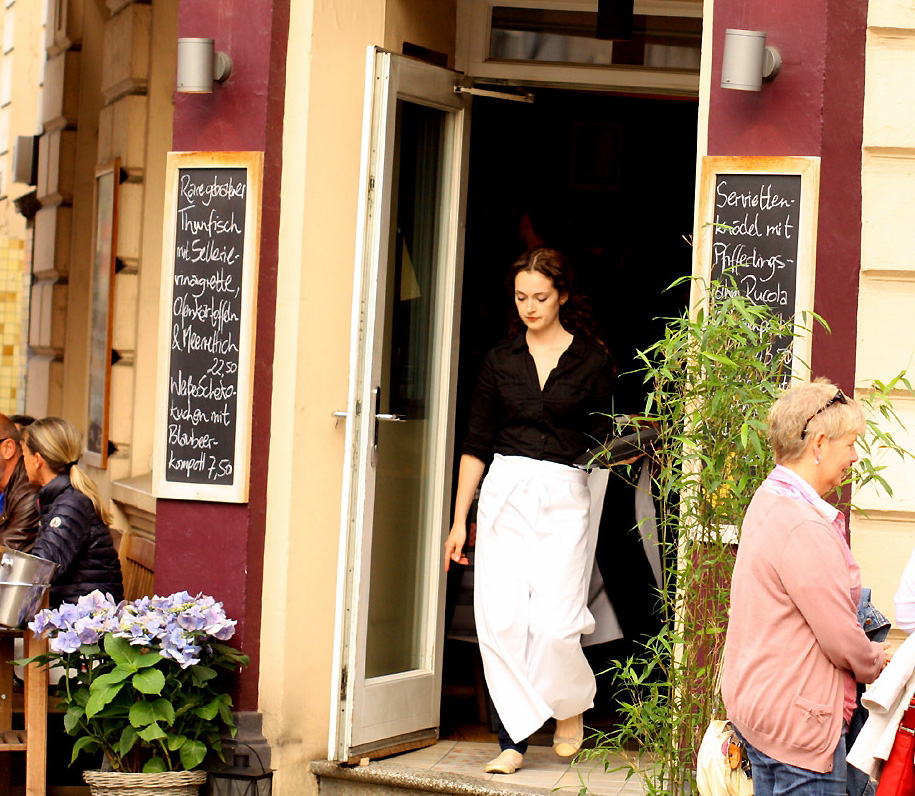 Wir ließen uns unter anderem begeistern von gebratenem Ziegenkäse mit Melonensalat und gebackenem Basilikum, Matjes-Tartar, Serviettenknödel mit Pfifferlingen, geröstetem Thunfisch und Kirsch-Schokotorte.
Some of our favorites: roasted goat cheese with melon salad and fried basil, matie tartar, dumpling with chantarelles, roasted Tuna and cherry chocolate tarte.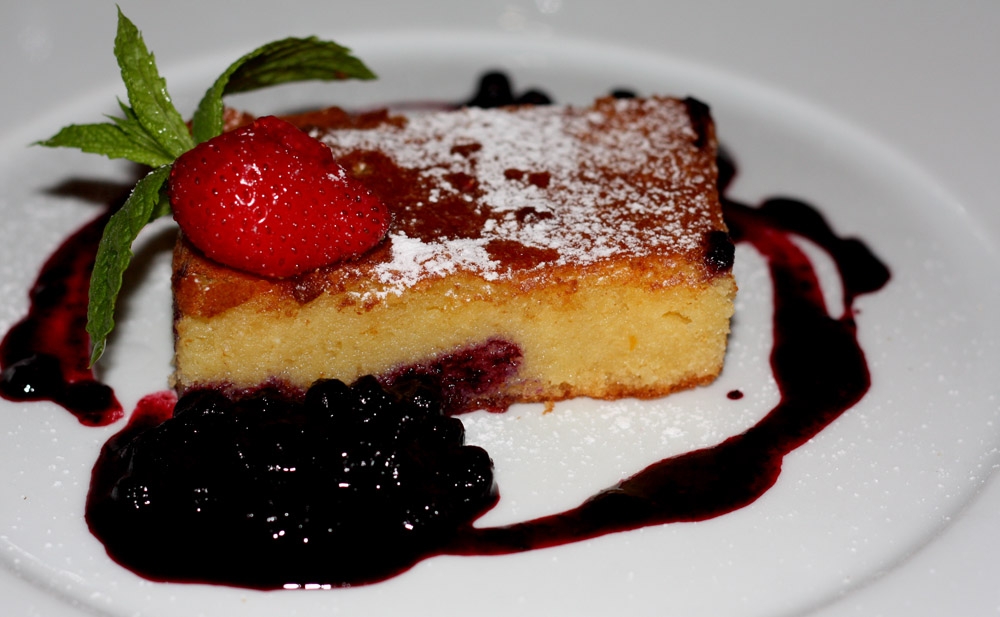 Goldene Gans, Rothestraße 70, 22765 Hamburg, www.goldene-gans.eu