160 Jahre gibt es diese ehemalige Arbeitskluft schon – und wir lieben sie noch immer. Und nicht nur das: Der blaue Stoff inspiriert nicht nur Modedesigner, sondern auch uns ganz normale Menschen immer wieder zu tollen Styles. Hier haben wir drei Beispiele…
160 years ago Levi Strauss designed the first work clothes out of this great fabric – and we still love it. But that' s not all: The blue cloth inspires not only fashion designers, but also people like you and me to great styles. Have a look at these three…
Zu diesen blauen Augen passen blaues Jeanshemd plus dunkelblaues Polohemd natürlich besonders gut. Fred lebt in München und betreibt die Agentur Treibstoff.
Freds blue eyes together with jeans shirt and dark blue polo shirt is a real high light! Fred is living in Hamburg and is owner of Agentur Treibstoff.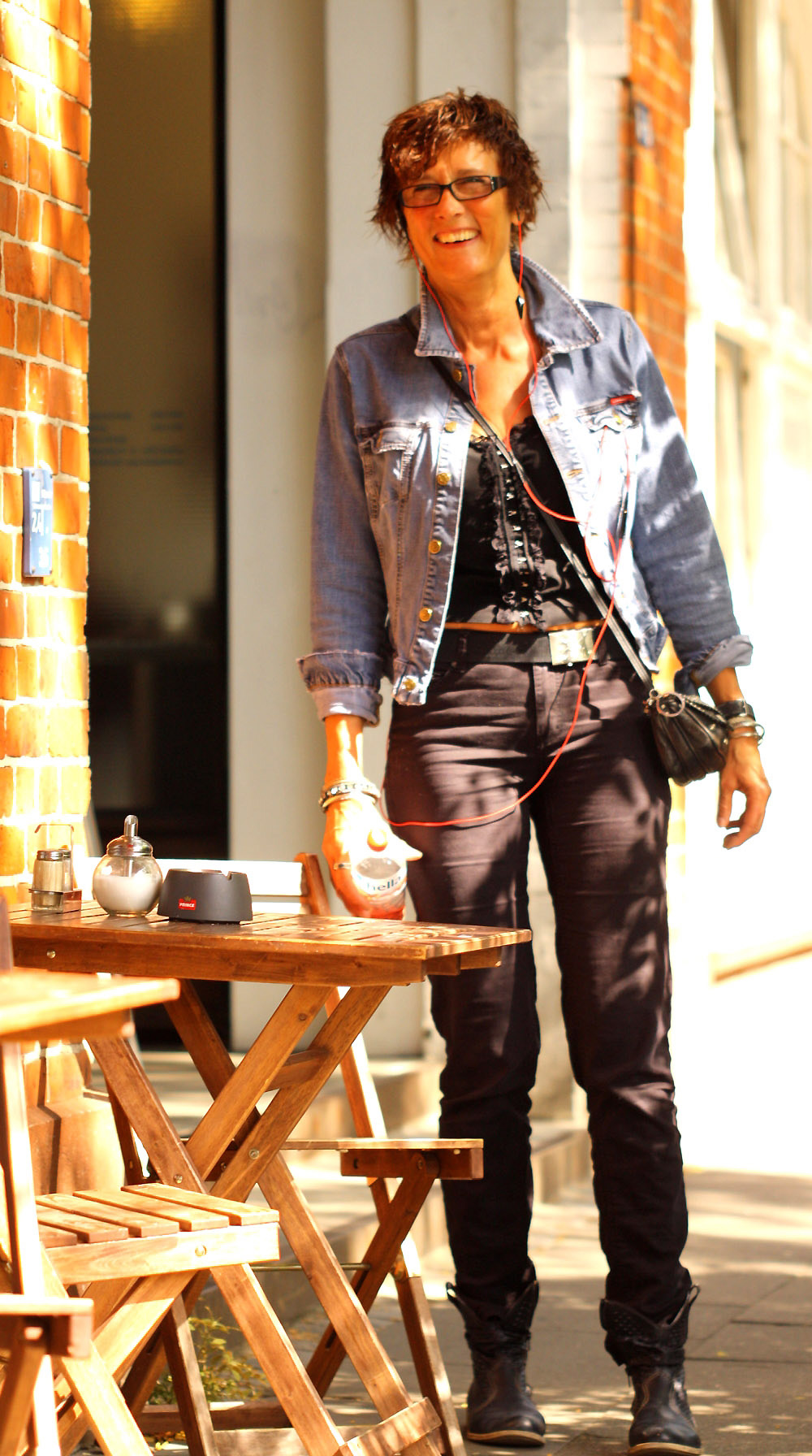 Ute ist ein Fan vom Fußballverein St. Pauli. In Jeansjacke, Spitzentop und derben Boots zieht sie los, um ihren Verein anzufeuern.
Ute is a fan of football club St. Pauli. Dressed in jeans jacket, lace top and boots she is ready to cheer for her favorite association.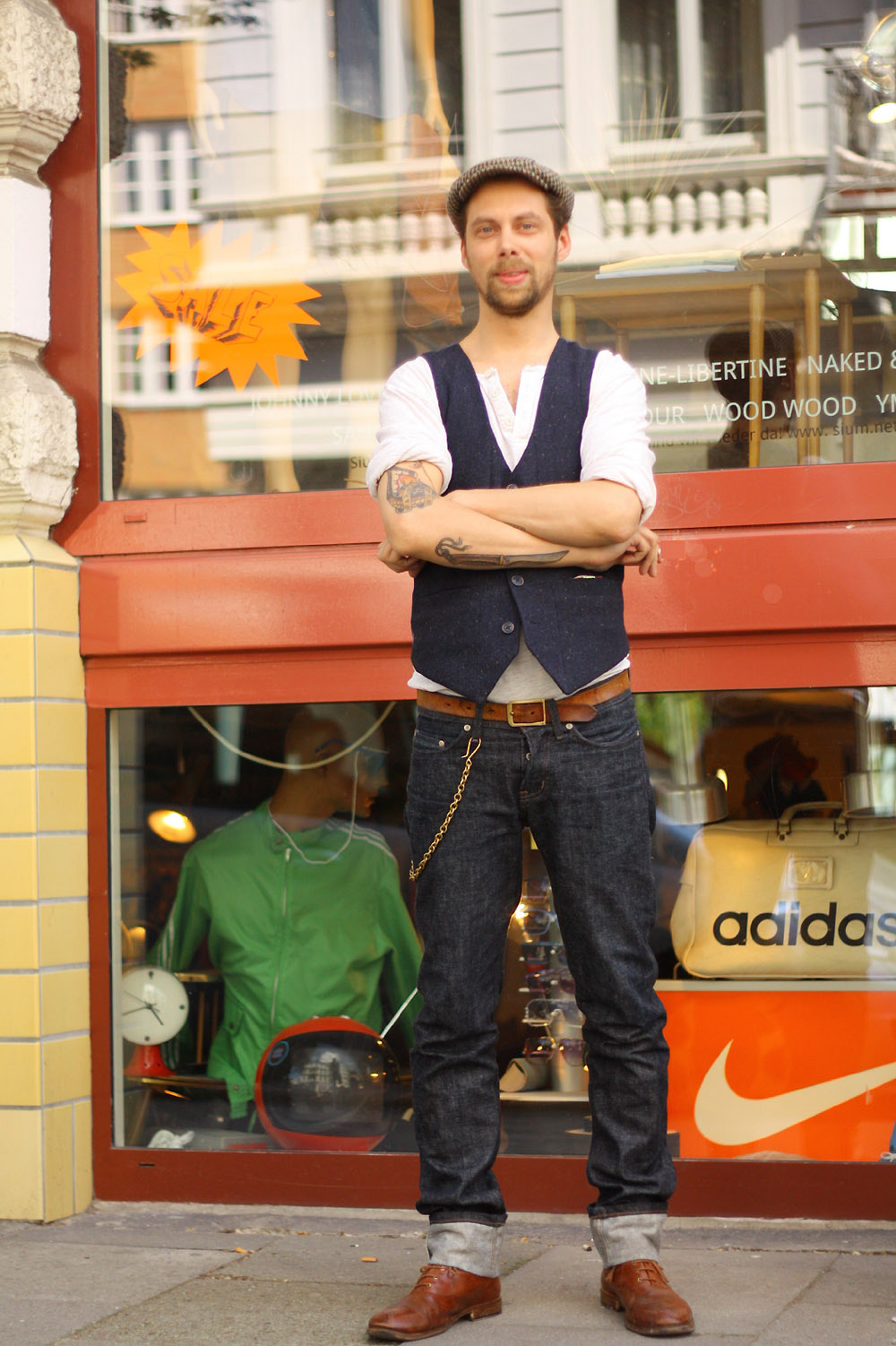 Stephan hat seinen eigenen Laden in der Marktstraße im Karolinenviertel. Die Jeans gibt es natürlich auch bei ihm zu kaufen: Anchor rebel MC – only for men.
Stephan has his own shop in the Marktstraße in the Hamburgian Karolinenviertel. The jeans he is wearing, you can buy there: Anchor rebel MC – only for men.