In der Sonne sitzen, Livemusik hören, nette Nachbarn treffen, etwas trinken, eine Kleinigkeit essen und vielleicht noch etwas Schönes mit nach Hause nehmen – eine gute Idee, der Nachbarschaftsmarkt in den Schanzen-Höfen.
Sitting in the sun, hearing live music, meeting nice neighbours, eating and drinking – and maybe you will find something interesting for your home. What a good idea, the Neighbourhood market on the Schanzen Courtyard.
Am 7. September gibt es die letzte Chance für dieses Jahr, den Nachbarschaftsmarkt zu besuchen – also nicht entgehen lassen. Hoffentlich macht das Wetter wieder mit, dann kann man sich im Innenhof der Ratsherrnbrauerei gemütlich auf Bänken oder Strohballen niederlassen, vielleicht mit einem Gläschen purer Frucht von Frau Rix oder deckt sich beim Stand der Strandküche mit Bio-Kräutern und den passenden Rezepten ein.
On 7th September you have the last chance for this year to visit this relaxing and communicative event. Dont miss it! If the weather is nice – hopefully – you can sit on benches or bales of straw, maybe with a smoothy from "Frau Rix" or you can buy organic herbs and get the recipes on top at "Strandküche".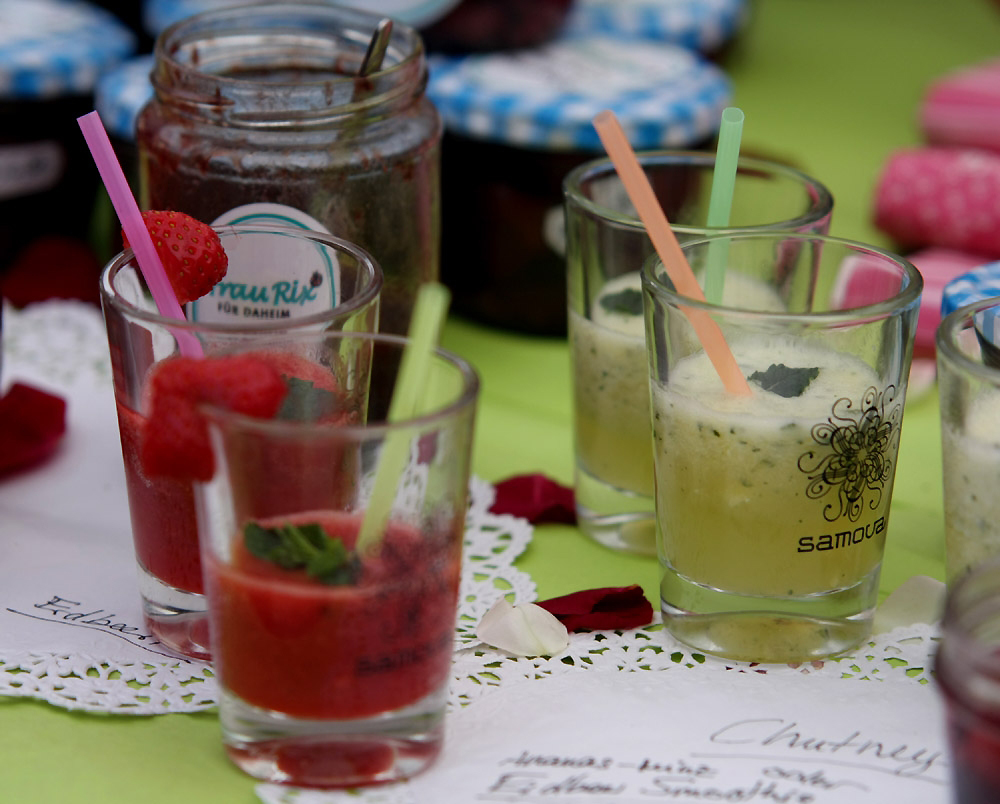 Beim Elbboten gibt es Hanseatisches Design nicht nur für Nordlichter.
The "Elbbote" offers Hanseatic design not only for northern lights.
Hallo Frau Nachbar – der Nachbarschaftsmarkt mit Livemusik, Kinderprogramm und diversen Ständen, an denen es Selbstgemachtes, Handgefertigtes und kleine Köstlichkeiten aus der Nachbarschaft gibt. In den Schanzen-Höfen an der Lagerstraße. Mehr unter www.hallofraunachbar.de
"Hallo Frau Nachbar" the neighborhood market with live music, fun for children, and market stands with selfmade things, selfmade drinks and snacks. You find it in the Schanzen courtyard at Lagerstraße. Read more