Immer dem köstlichen Duft nach… dann findet man diese kleine französische Enklave in Altona. Und man sollte etwas Hunger mitbringen, denn bei der Auswahl kann man unmöglich nur ein Teilchen probieren…
Close your eyes and follow the wonderful smell – then you will find the little nice piece of France in Altona. It is better if you are hungry – because it is impossible only to choose one piece of cake, tartelette, sandwich….
Eine Franzose in Hamburg: Heshmat Darius und sein Team bieten Croissants, Tartelettes, Brioches, Baguettes, Sandwiches und andere Köstlichkeiten nach original französischen Rezepten, entweder zum Mitnehmen oder zum sofortigen Genießen an einem der kleinen Tische. Dann gibt es natürlich auch den Café dazu.
A frenchman in Hamburg: Heshmat Darius and his team offer croissants, tartelettes, brioches, baguettes, sandwiches and other delicacies. You can enjoy right there or you take these nice things home.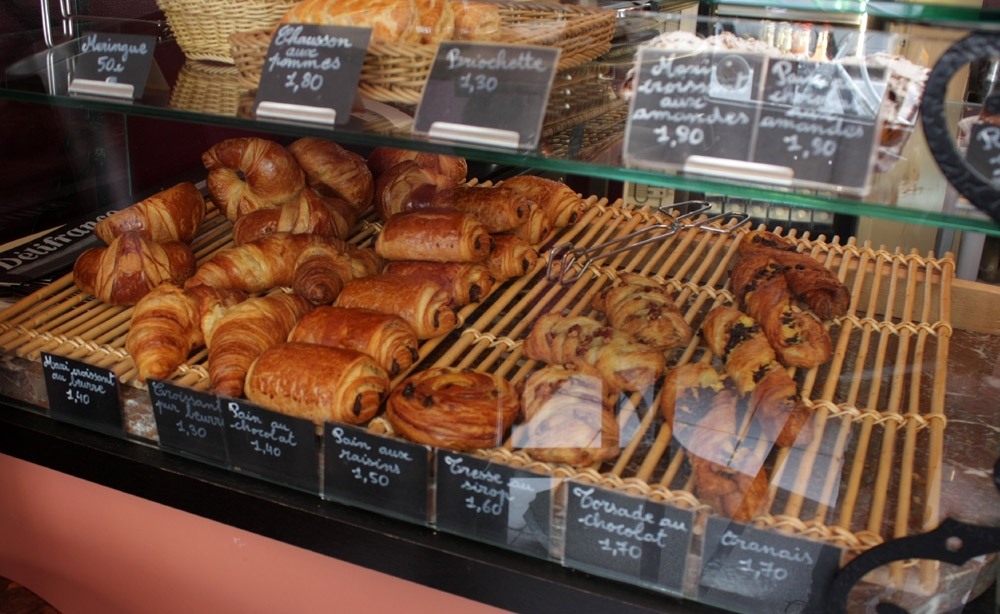 Ein original französisches Frühstück? Zum Dejeuner ein köstlich belegtes Sandwich? Am Nachmittag eine süße Sünde – ein Eclaire, ein gefülltes Mandelgebäck oder ein Mille feuilles, ein Blätterteiggebäck, gefüllt mit einer Vanille- oder Schokocreme?
An original french breakfast? A sandwich at lunchtime? In the afternoon something really nice for your hips like an eclair or Mille feuilles?
Einfach mal vorbeischauen: Eclair au Café, Kleine Rainstraße 6, 22765 Hamburg, www.eclairaucafe.de