Selbst beim Laubharken kann man stylish aussehen – Tine zeigt uns wie es geht. Die rosa Seidenbluse peppt Jeans (Cambio) und derbe Boots (Ugg) auf!
Be stylish while raking leaves? Oh yes, look at Tine with pink silk blouse, jeans and rough boots.
Die elegante Variante geht so: Zur Seidenbluse (Sophie) trägt sie ein Top von Snob, eine schwarze Hose von Cambio und ein Portemonnaie von Arbro, das sie zur Clutch umfunktioniert hat.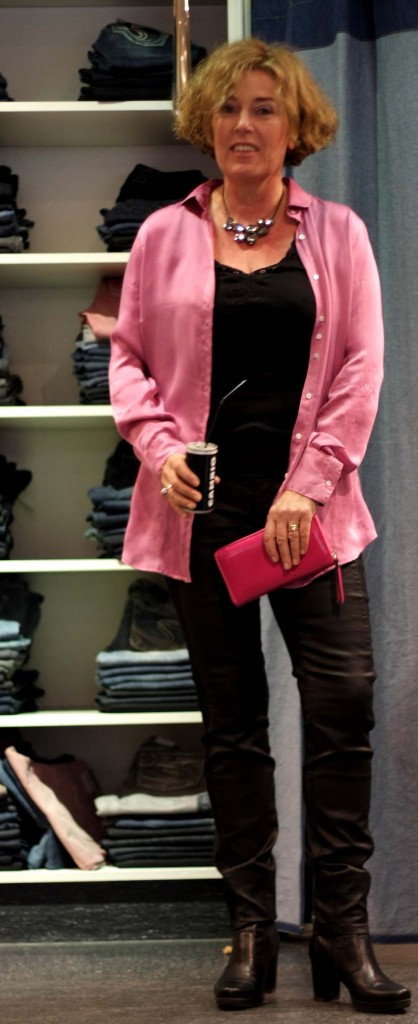 Karla variiert ihr Shirt von Dtlm: abends mit einem silbernen Blazer von Set, schwarzer Hose von Cambio, spitzen Stiefeletten und Statementkette.
Tagsüber wählt sie zu dem Shirt eine rosa Jeans von Cambio, Chelsea Boots und eine schwarze Tasche von Prada.
Kede stylt ihre grüne Jacke im Chanel-Stil von Marc Aurel so: Tagsüber wählt sie ein Shirt von Repeat, einen Schal von Marc Aurel, einen Gürtel von Vanzetti und Schuhe von Cricket zu einem sportlichen Look.
Abends stylt sie die Jacke elegant mit einem schwarzen Rock von NYDJ, einer Kette von A-Zone und schwarzen, spitzen Pumps.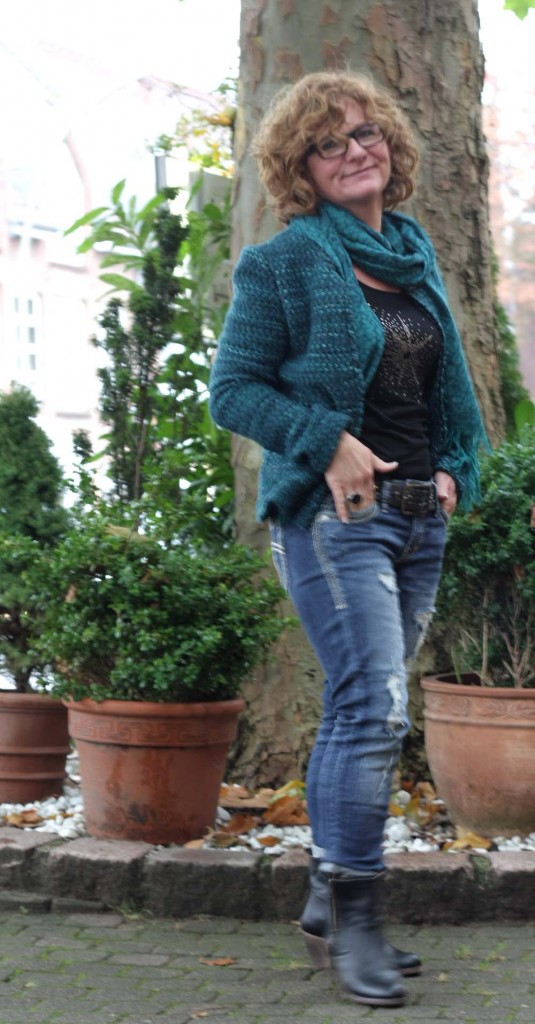 Wir fotografierten bei Hellfeuer in Schnelsen, wo es auch den Großteil der schicken Teile gibt!