Am liebsten mag ich sie in Blau, aber sie sind auch schön in Weiß, Zartgrün, Rosa… Wieviele Hortensienbüsche wir im Garten haben, kann ich gar nicht sagen. Aber sie machen sich, wie man sieht, auch hervorragend in der Vase!
My favorites are the blue ones, but I also like the ones in white, light green, pink… How many hydrangeas we have in our garden – I dont know. But they also look brilliant in a flower vase!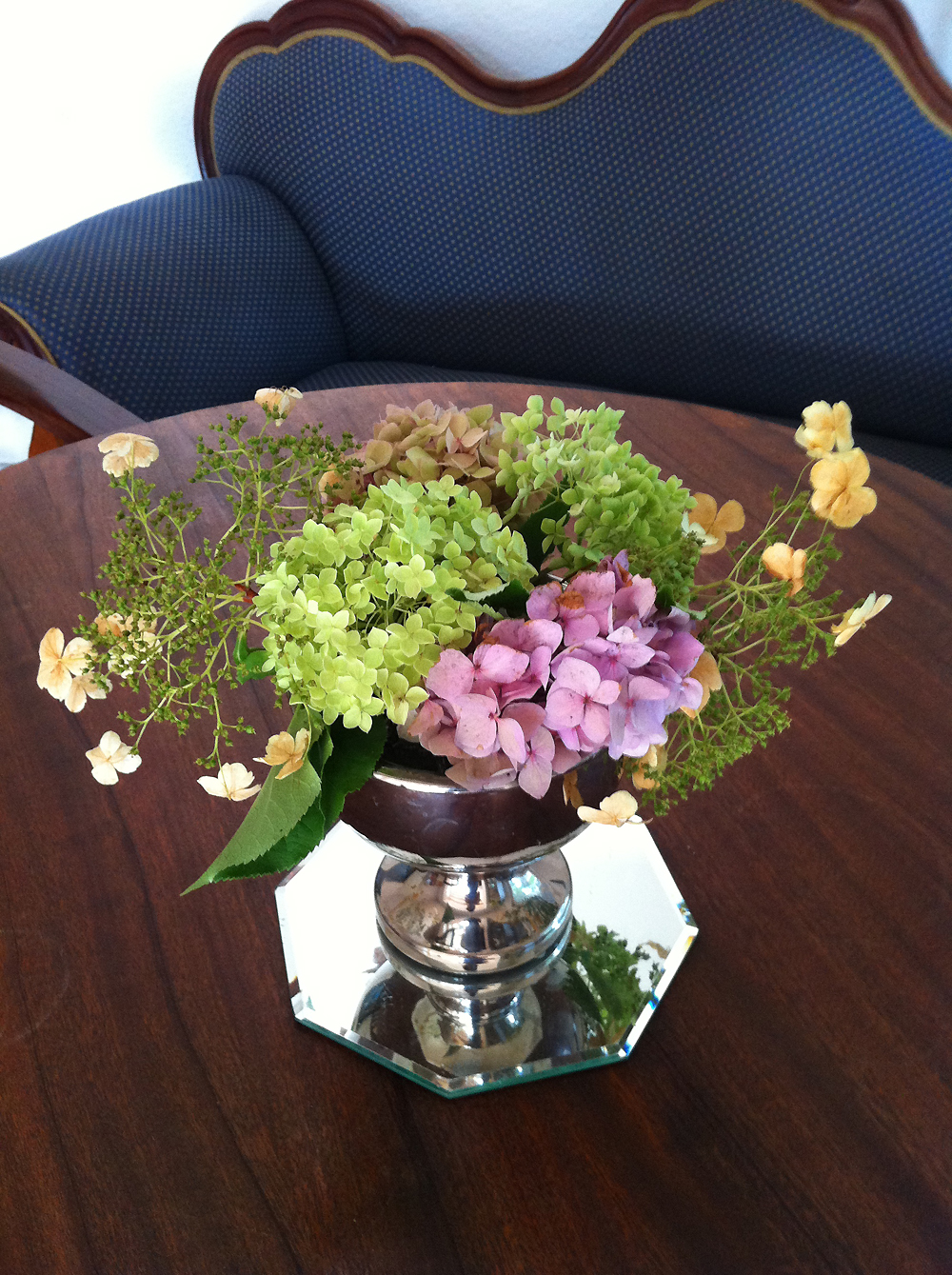 Sie brauchen in der Vase in den ersten drei Tagen viel Wasser, später kann man sie auch trocknen.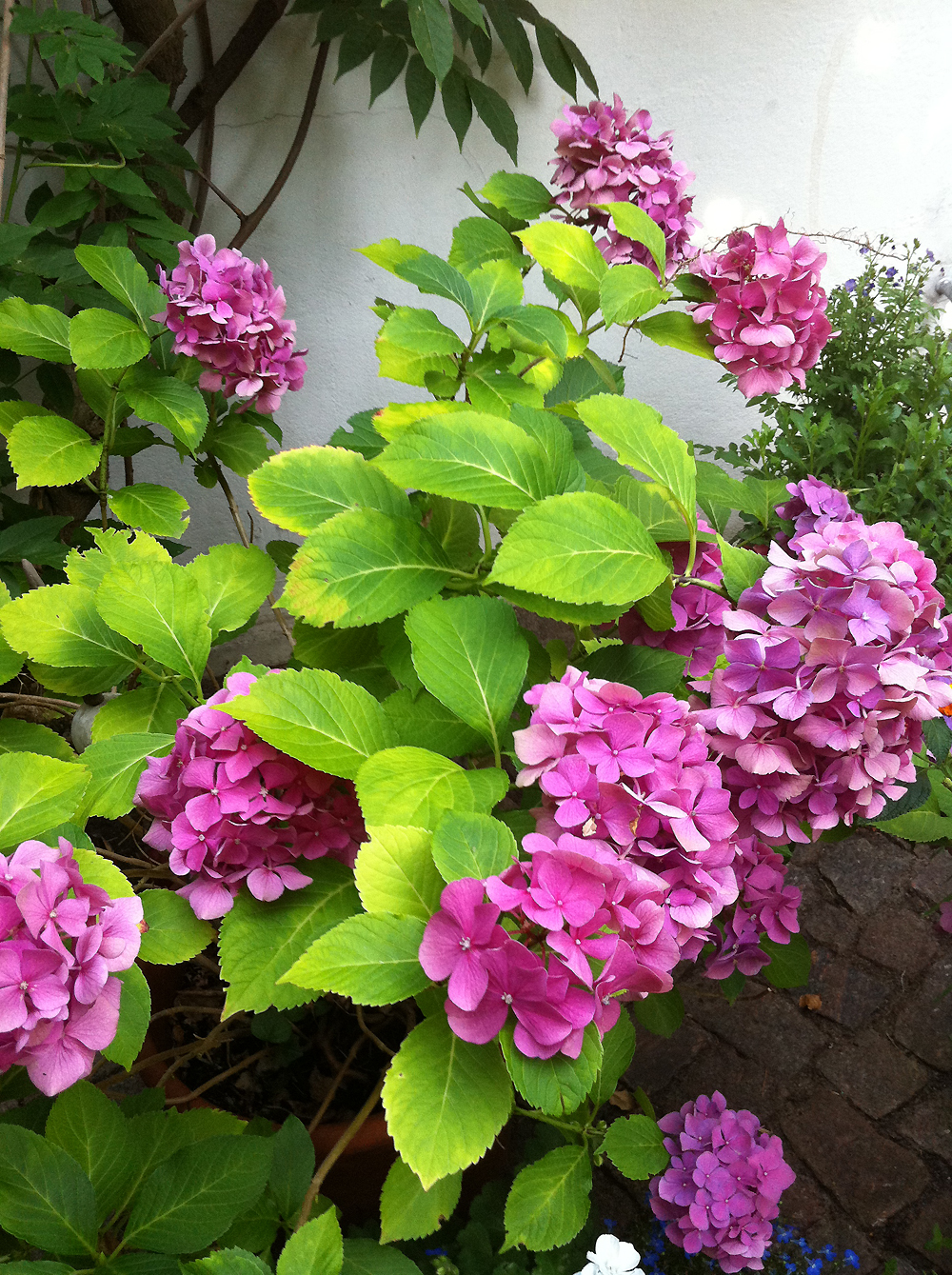 Und so sehen sie im Garten aus…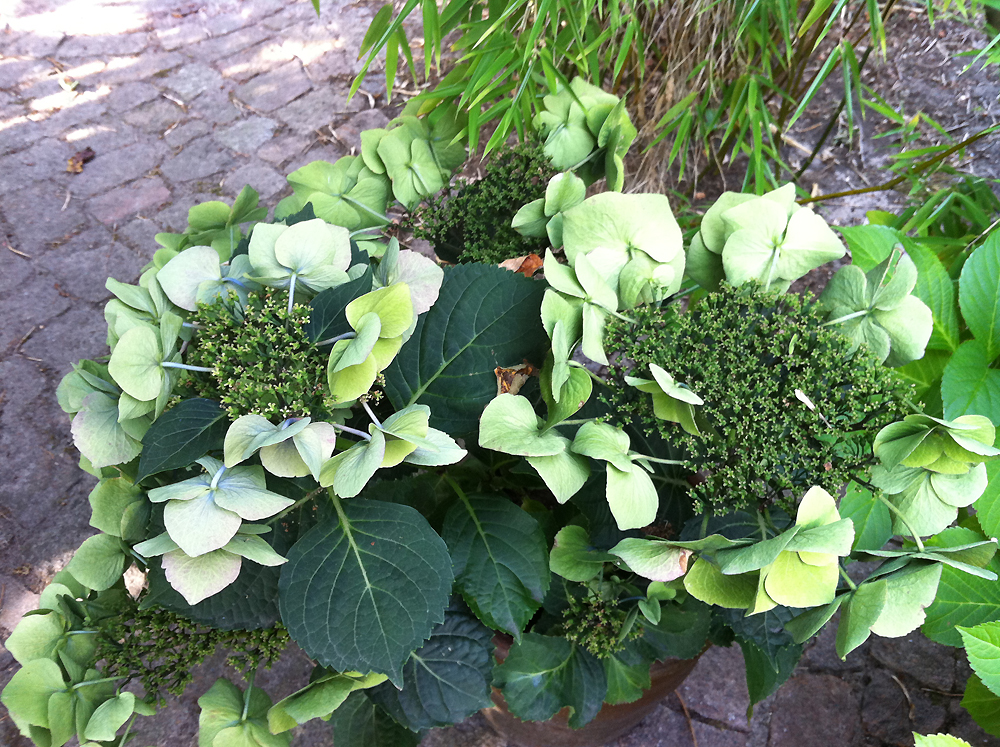 Und das sind nur die Töpfe!