…sondern auch bei Jö in Hamburg-Ottensen – was für ein Glück! Jö ist Schweizerdeutsch und heißt süß, was hervorragend zu den zarten Makrönchen in Pastellfarben passt. Und sie schmecken einfach köstlich!
..but also at Jö in Hamburg-Ottensen – great luck for us. "Jö" is Swiss and means sweet – what is perfect for these delicate macaroons in pastels. And they are delicios!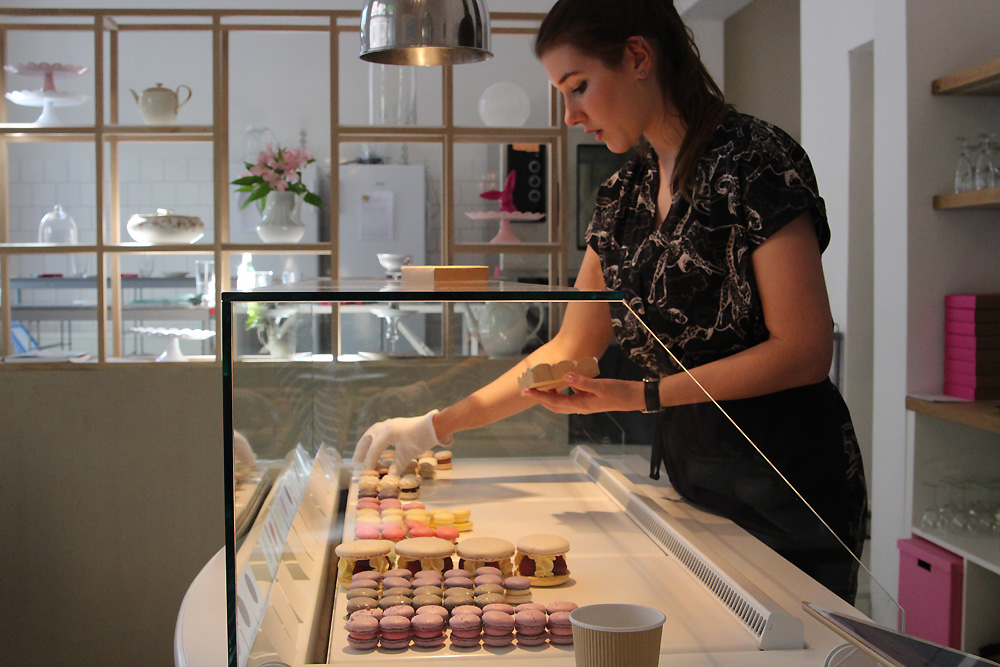 Die Züricher Oli und Frank und die Hamburgerin Sibylle zaubern in ihrer kleinen Patisserie nicht nur Gaumenfreuden in den Geschmacksrichtungen Grazia Pistazia, Kir Royal, Santa Limone und vielen anderen, sie teilen ihre Kunst auch mit anderen. In den Backkursen können die Fans der Makrönchen lernen, in welchen Arbeitsschritten das zarte Gebäck hergestellt wird.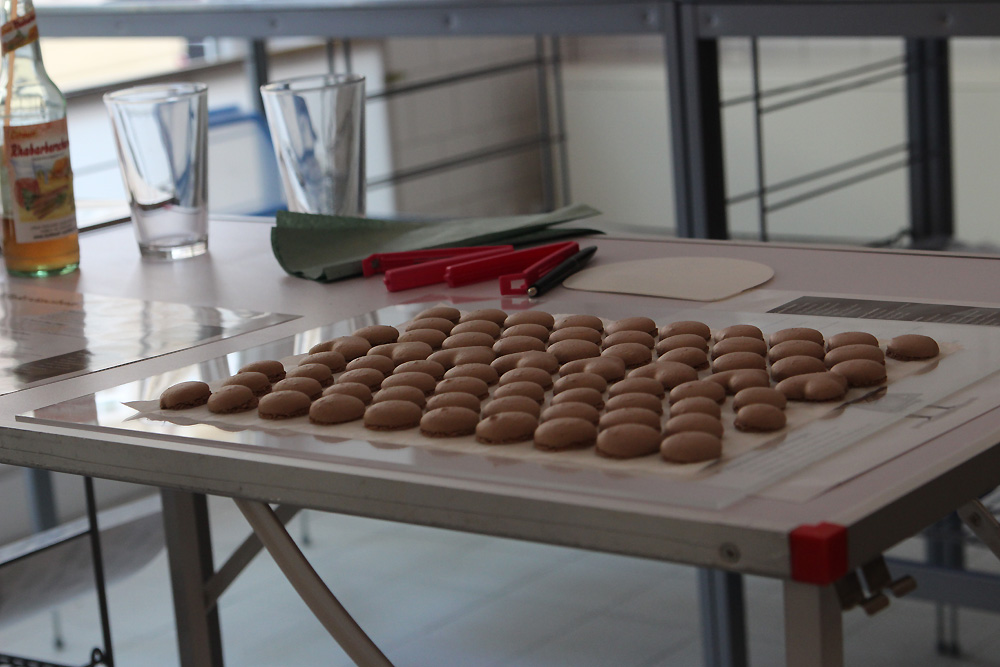 Übrigens verwenden die Patisseure nur beste Zutaten und natürliche Farbstoffe, Zusatzstoffe oder künstliche Aromen wird man hier nicht finden.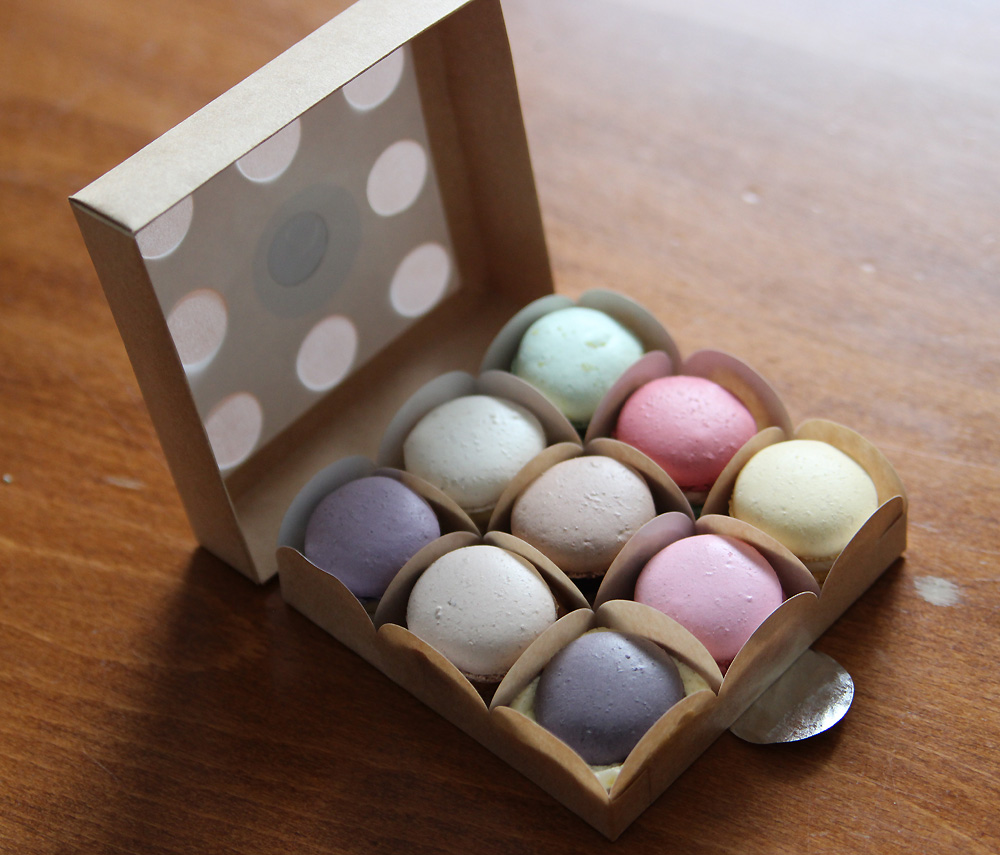 JöHH, Friedensalle 9, 22765 Hamburg, www.joe-makroenchen.de