Manchmal braucht es einfach Mut und Begeisterung, um einen völlig neuen Weg einzuschlagen und sich ein ganz neues Gebiet zu erobern. Und so wurden Berit Windisch und Oliver Rohlf zu erfolgreichen Schokoladen-Herstellern, tatkräftig unterstützt von Familie und Freunden. Das Ergebnis kann sich sehen und schmecken lassen!
Sometimes you need only courage and enthusiasm to change your way and try something completely different. Berit Windisch and Oliver Rohlf did so and with the help of family and friends they are now chocolate producer. The results are delicous!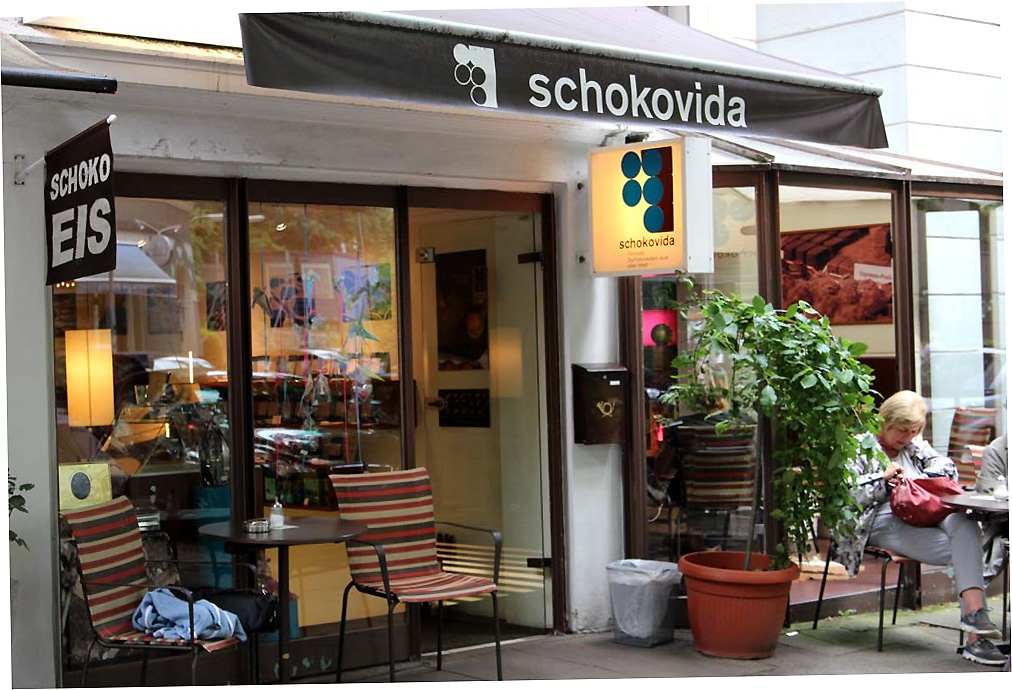 In ihrem Laden Schokovida in der Hegestraße in Hamburg-Eppendorf zaubern sie solche Köstlichkeiten wie Schokoküsse mit Marzipan, diverse Sorten Schokoladeneis, Trüffel, Trinkschokoladen und Pralinen.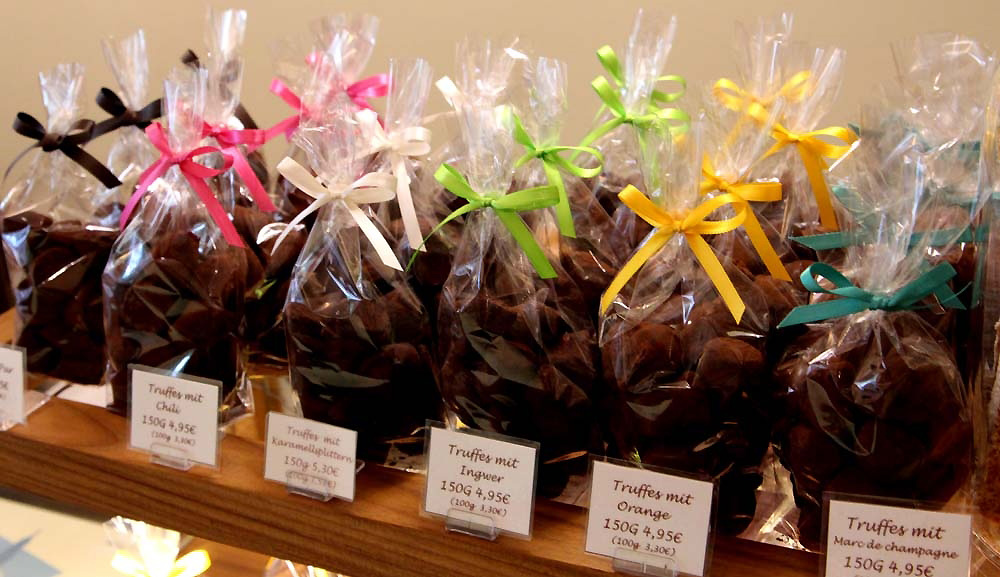 Ich bin ein Fan der Trüffel mit Orange – eigentlich sollte man davon immer welche vorrätig haben. Gut zur Entspannung, für den kleinen Genuss zwischendurch, als Stimmungsaufheller…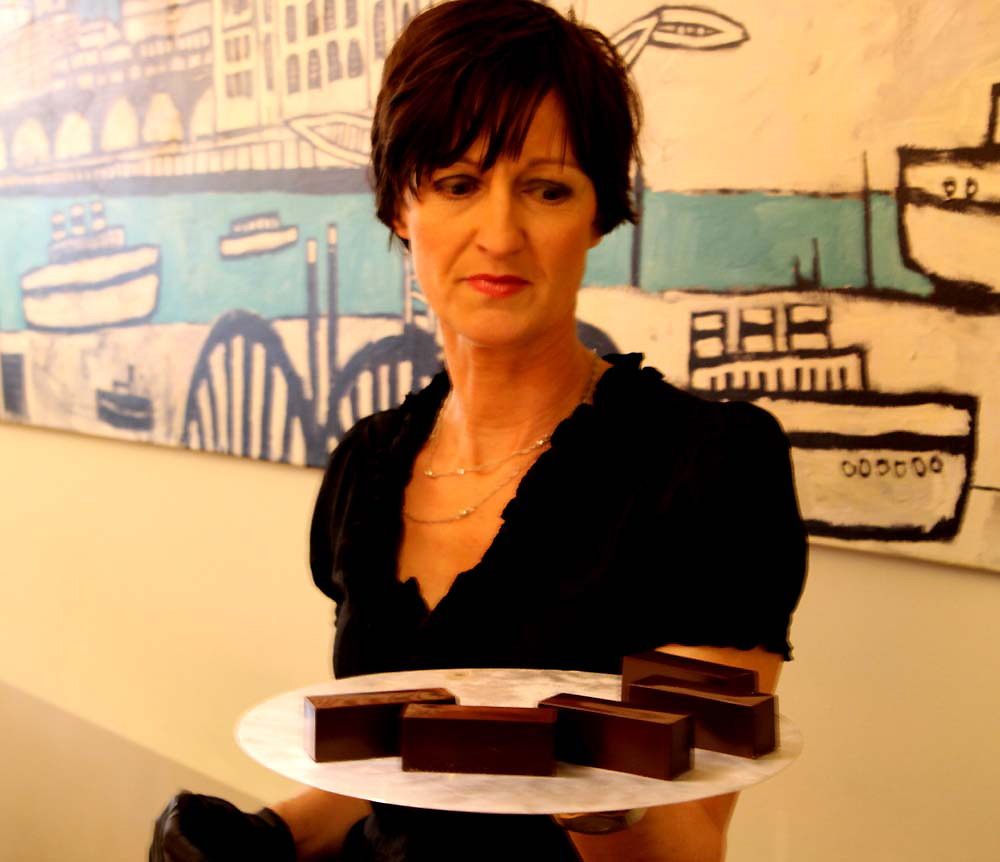 Auch beim edlen Ambiente des Ladens im Retro-Stil taucht die Farbe Schokoladenbraun immer wieder auf.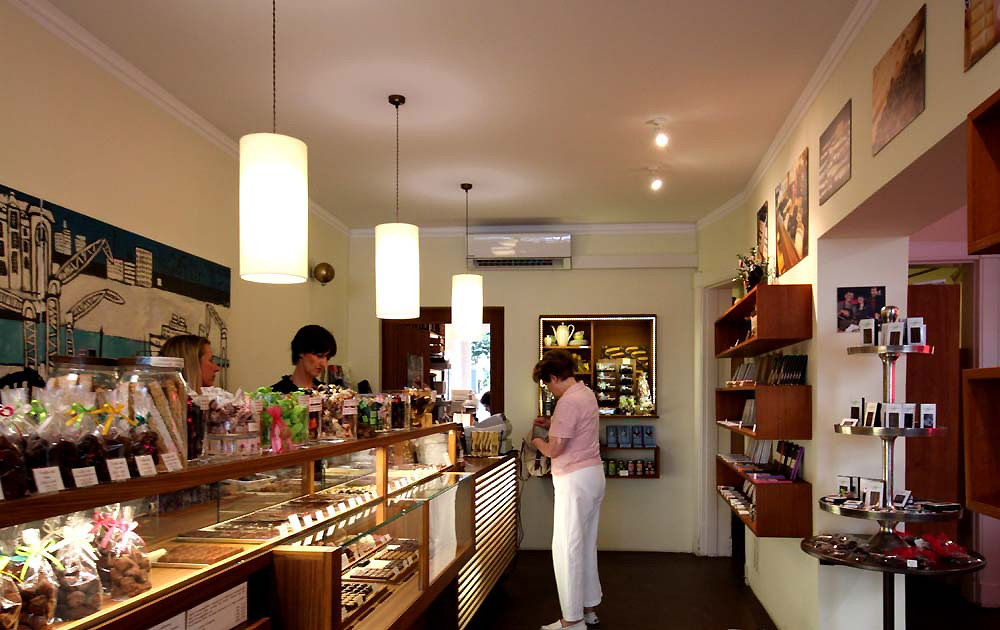 Schokovida, nordisch naschen, Hegestraße 33, 20249 Hamburg, www.schokovida.de