Hamburg hat viele nette Galerien, die, gut beheizt, ein angenehmes Bummel- und Shoppingerlebnis auch bei schrecklichstem Wetter ermöglichen. Nun ist ein neues Juwel dazugekommen: die elegante Kaisergalerie an den Großen Bleichen. Wir haben sie uns mal angesehen.
In Hamburg you can find a lot of nice shopping malls. They allow to ramble and shop whatever the weather is like. Now we found a new jewel in the list: the Kaisergalerie at Große Bleichen.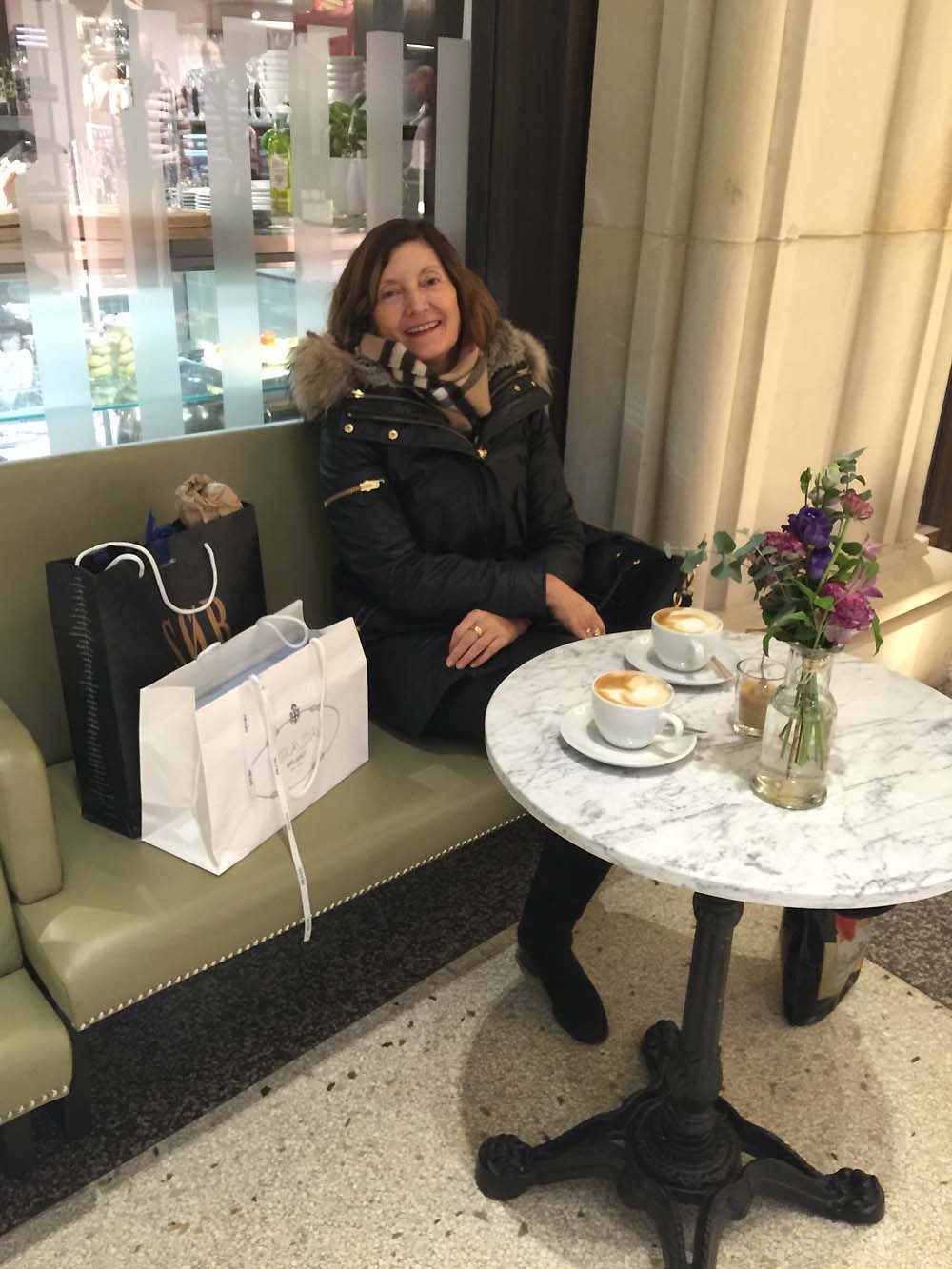 Der Cappuccino ist dort sehr lecker! Und meine warme Jacke (SAM.) täuscht: Es ist dort angenehm warm.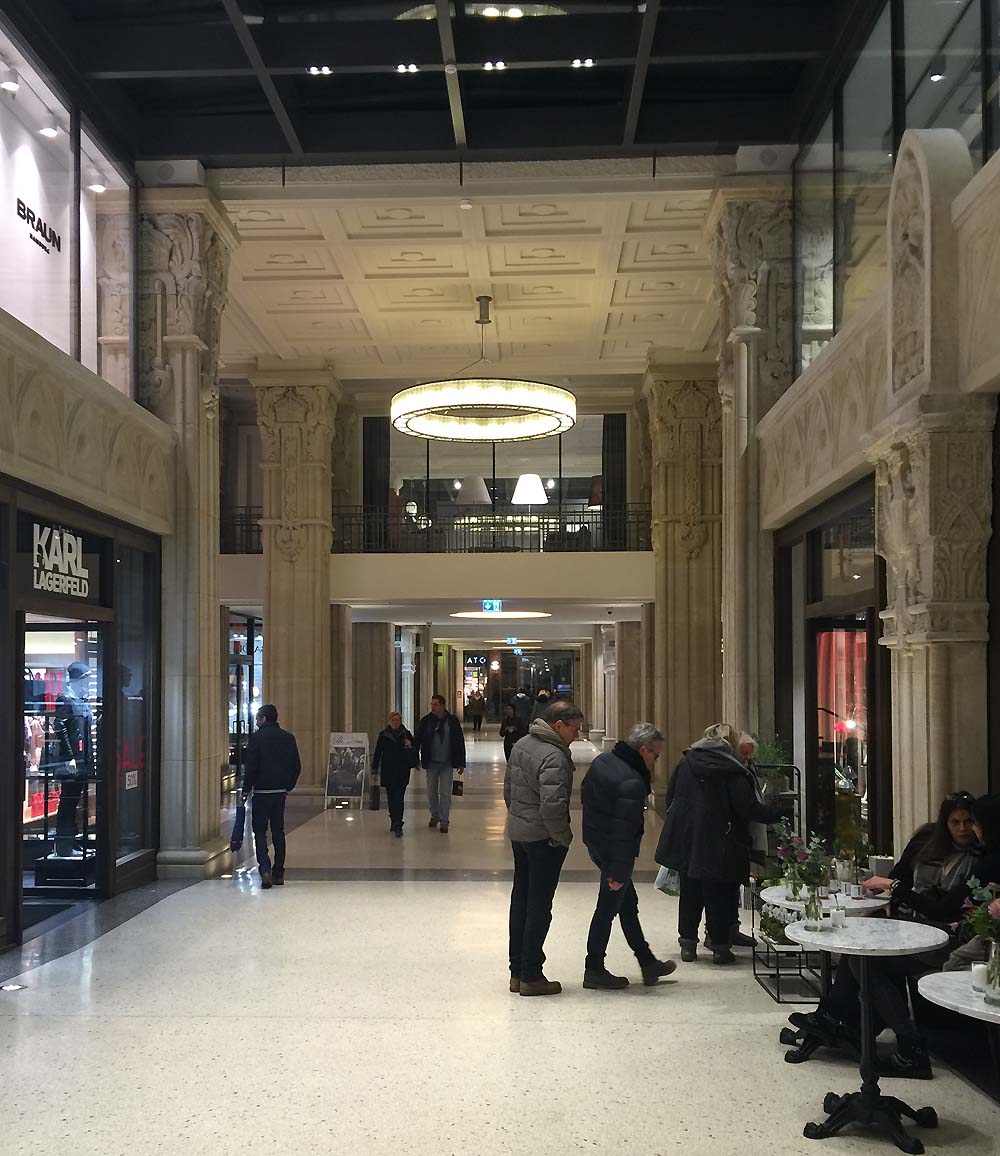 Die Galerie wurde nach Kaiser Wilhelm I. benannt, der 1881 in Hamburg zu Gast war. Entsprechend edel ist die Ausstattung: originale Terrazzoböden, Sandtsteinsäulen und geflügelte Wappentiere, die majestätisch über die Besucher wachen.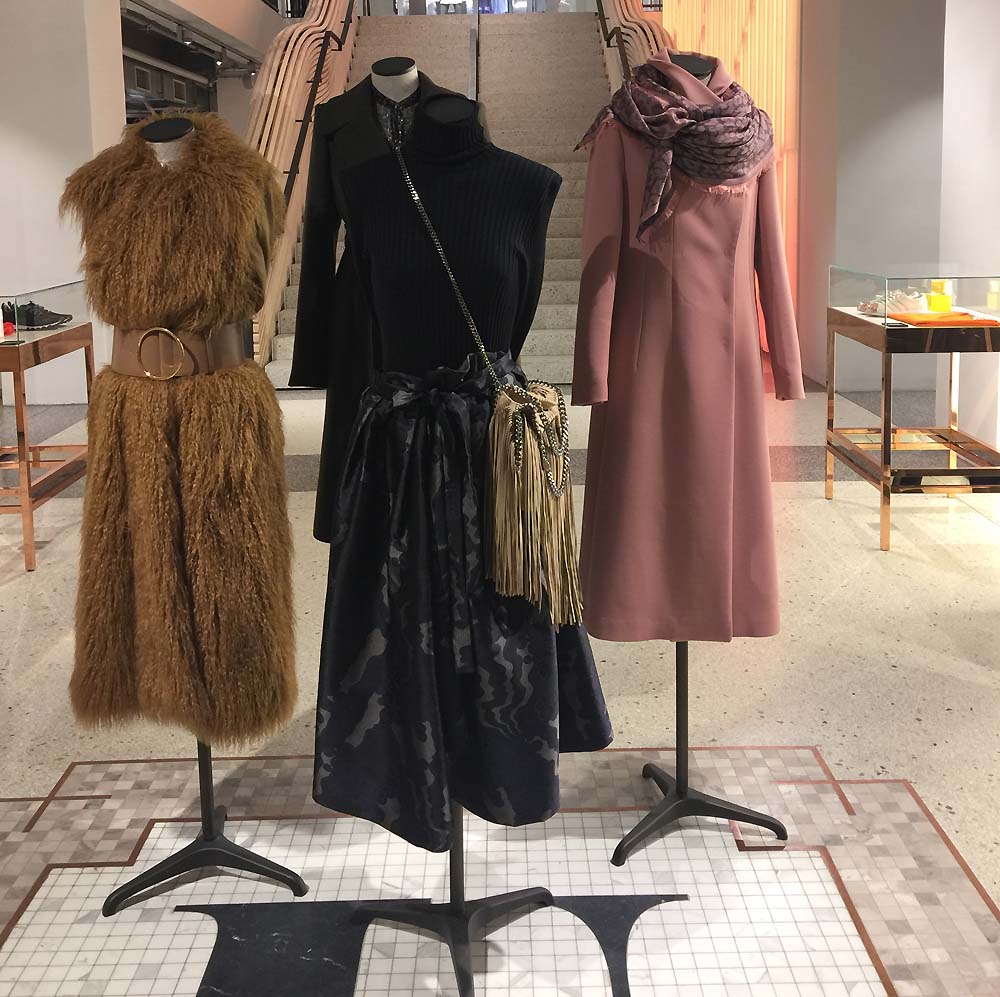 Bei U2 gibt es nicht nur ein Café und Deli, sondern auch den ersten Stella McCartney Shop-in-Shop, Schmuck, aparte Blumenarrangements und exklusive Designerlabels.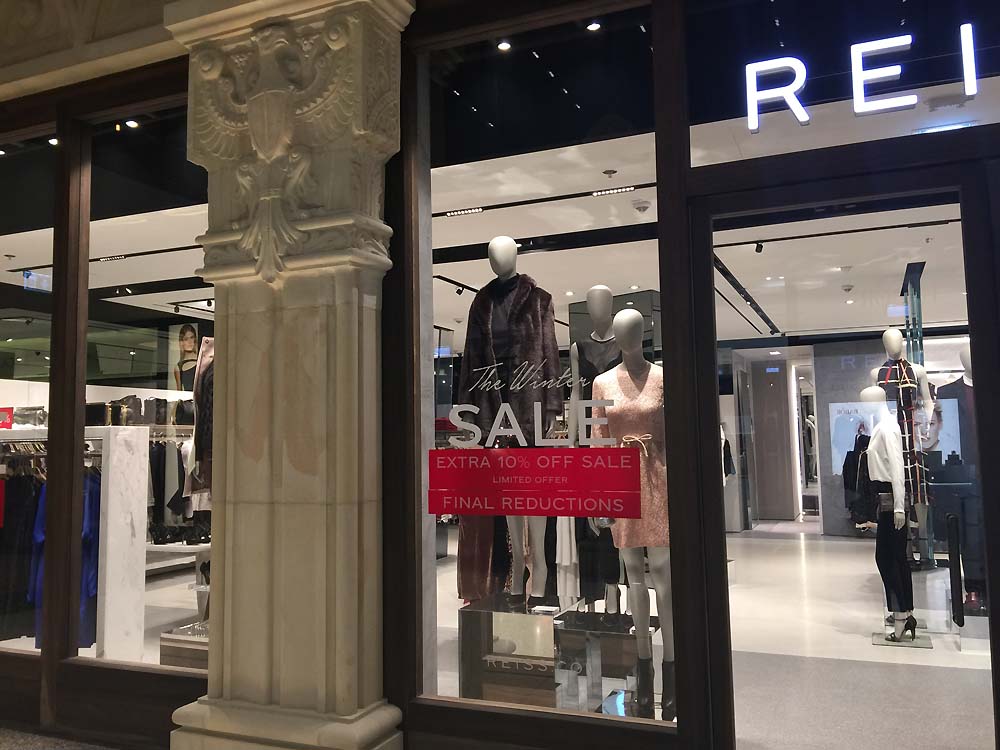 Die englische Marke Reiss, deren Kleider auch Prinzessin Catherine gerne trägt, ist ebenfalls dort vertreten. Außerdem Karl Lagerfeld, Dr. Babor (Kosmetik), Harald Lubner (Parfum), Braun Hamburg und schwedische Lable Stenström mit seinem bisher einzigen Flagshipstore sowie Gärtner (Möbel) und 0039 Italy – insgesamt 12 interessante Shops.