Mehrere Tage Sonne, steigende Temperaturen und endlich wieder zartes Grün an den Bäumen – da ging es uns wie allen Hamburger und wir waren soviel wie möglich draußen unterwegs!
Some sunny days, raising temperature, and light green at the trees – that is the time to go out and enjoy! A lot of Hamburgians and we too discovered sunny places!
Das erste Eis an der Binnenalster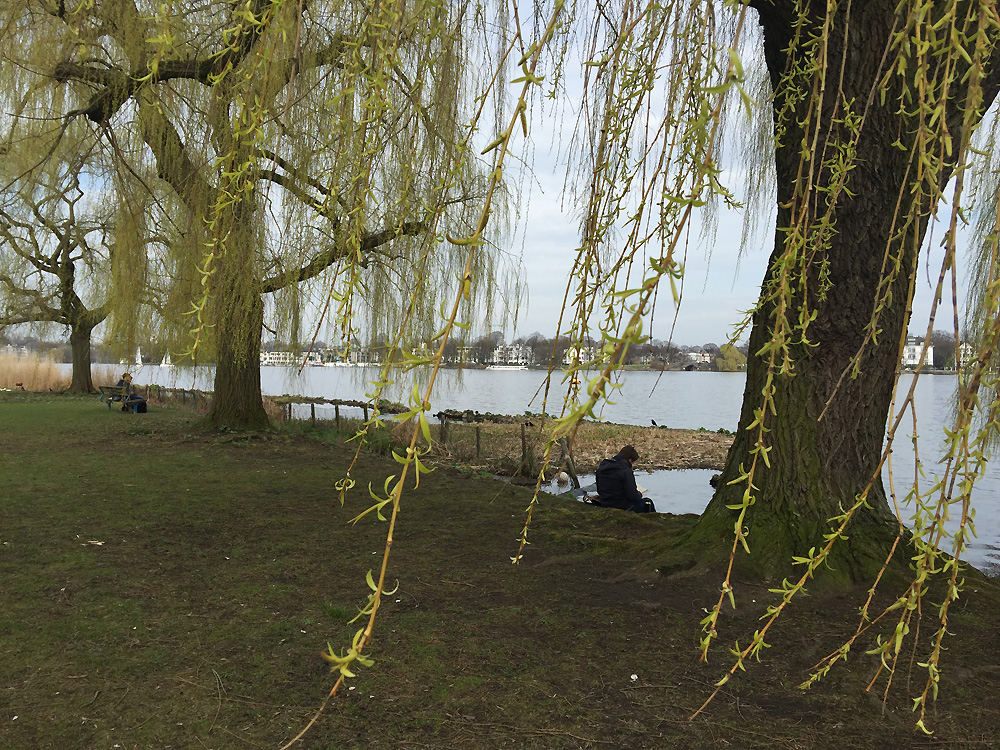 Vor zwei Tagen sahen wir nur Knospen an den Weiden an der Außenalster…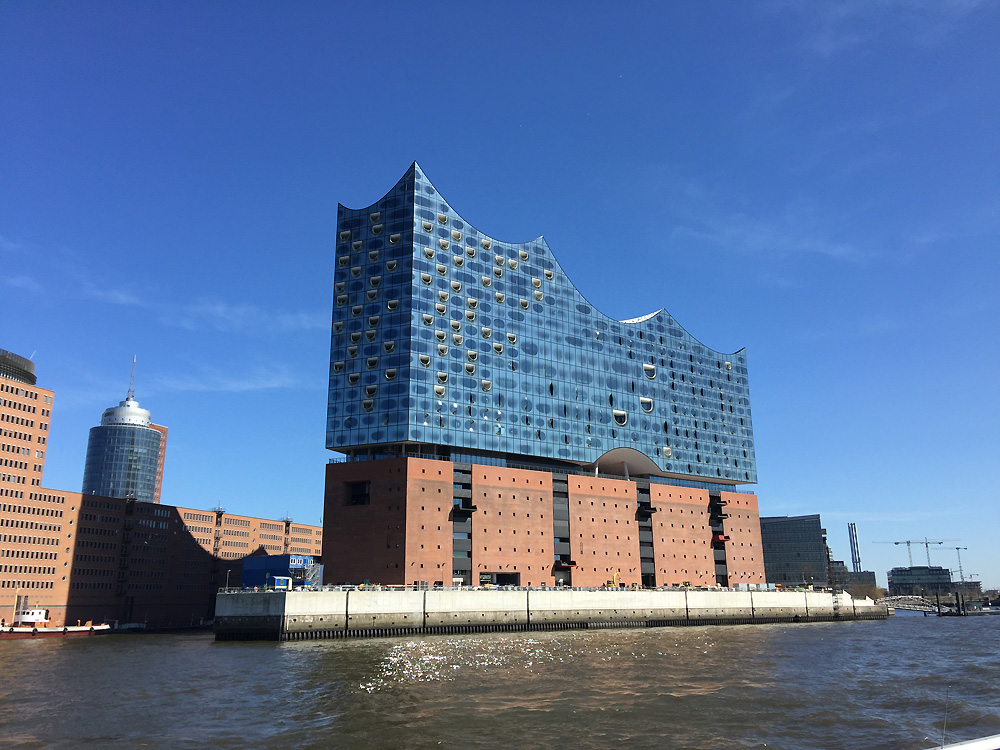 An der Elbphilharmonie gibt es kein Grün – aber dafür viel Blau und Rot.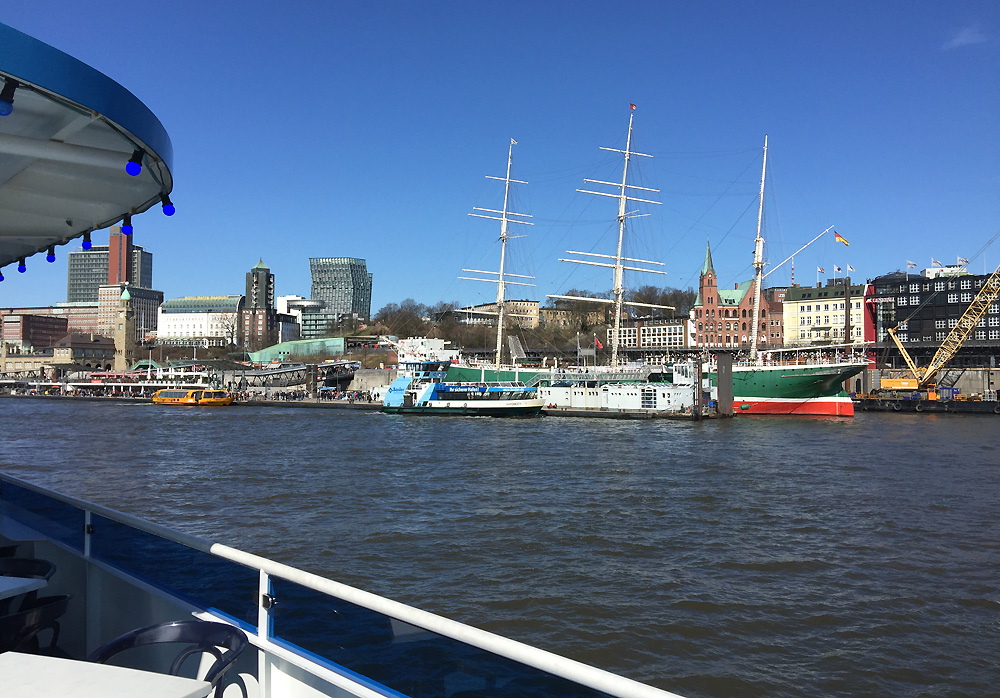 Dank unseres netten Besuches aus England haben wir doch tatsächlich mal wieder eine Hafenrundfahrt gemacht!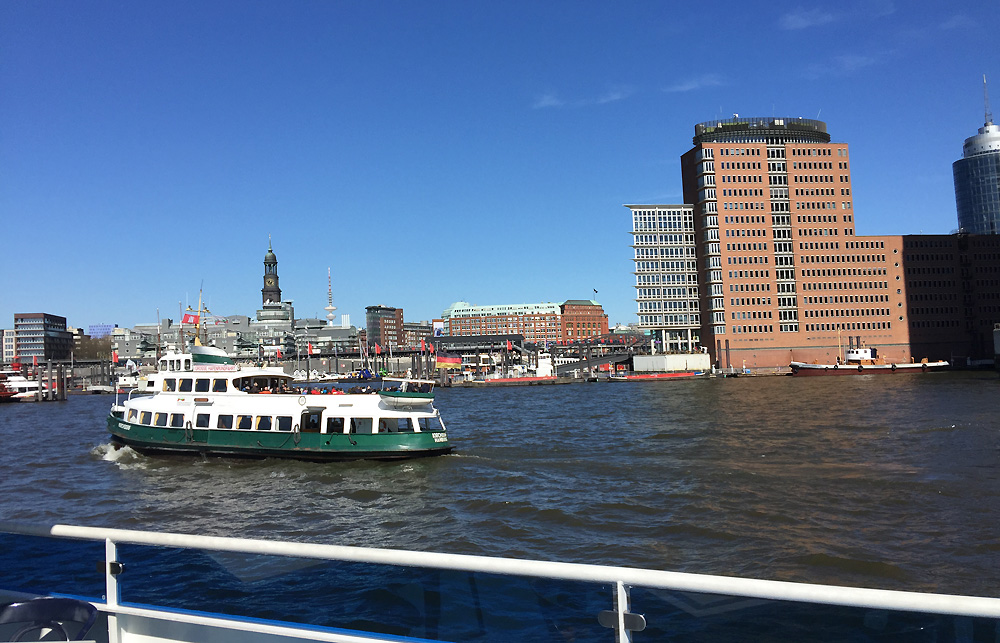 Im Hintergrund grüßt der Michel.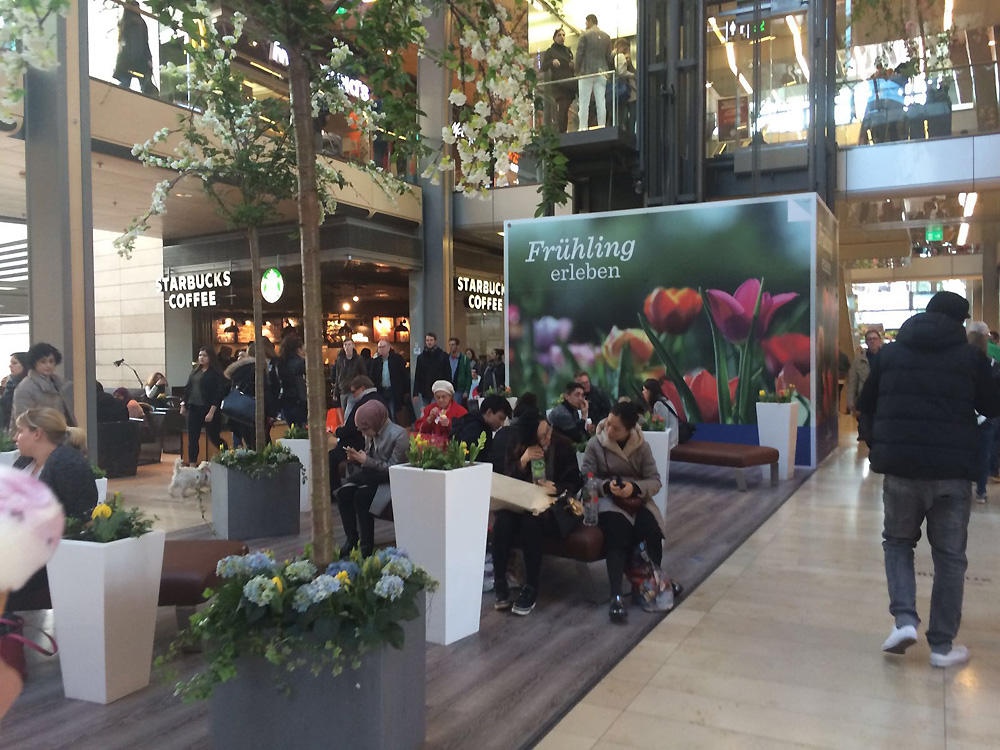 Frühlingsblumen auch in der Europa-Passage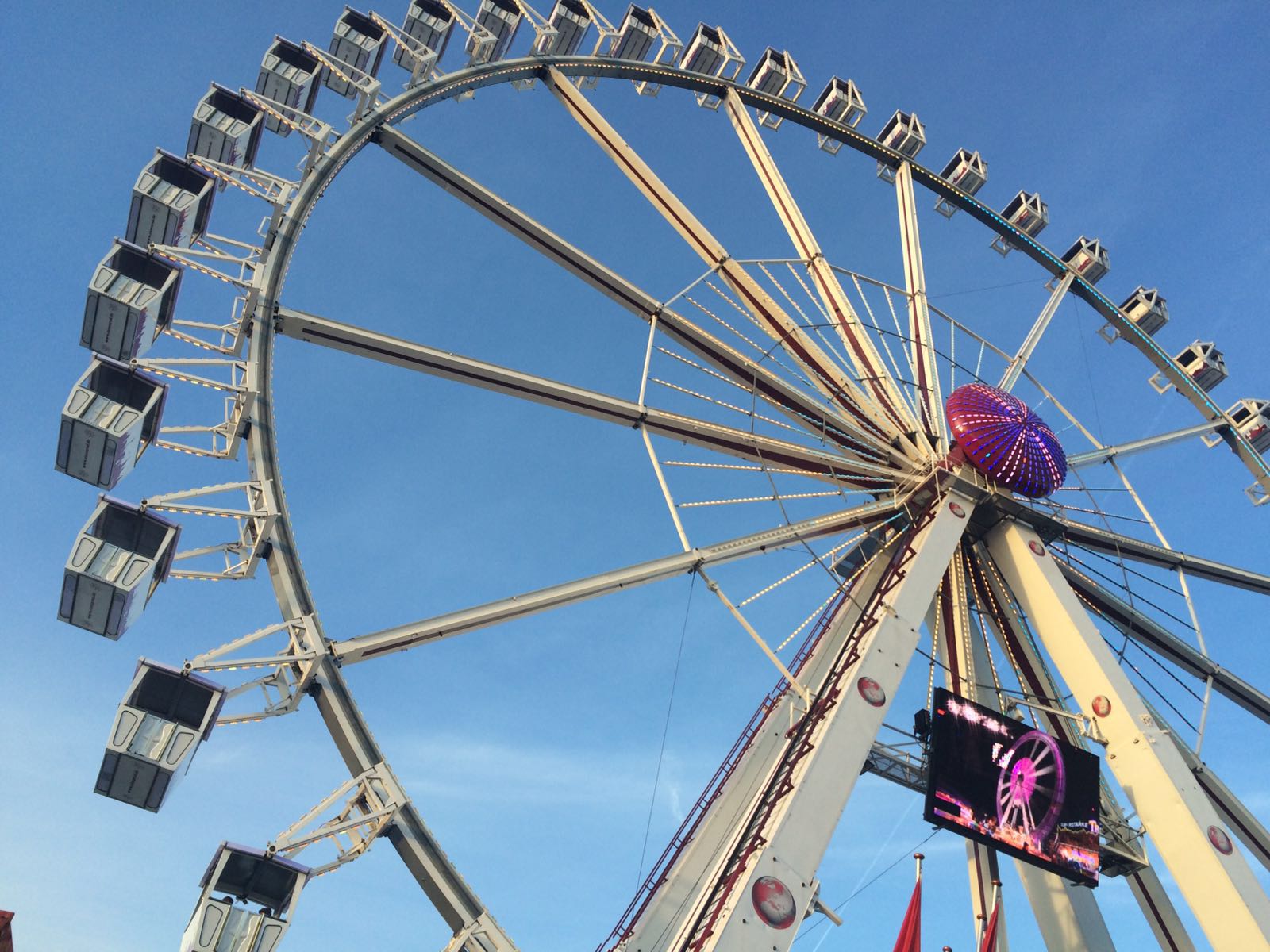 Es ist wieder Frühlings-Dom!