Egal, ob in Nord-, Süd- oder Zentralvietnam – wir Touris wurden freundlich aufgenommen und durften ein bisschen am Leben dieser netten Menschen teilhaben. Hier noch ein paar mehr Eindrücke von unserer Reise.
It doesn´t matter if you are in the North, South or Center of Vietnam – the people were friendly and polite and let us share a little bit of their lifes. Here are some mor impressions of our journey.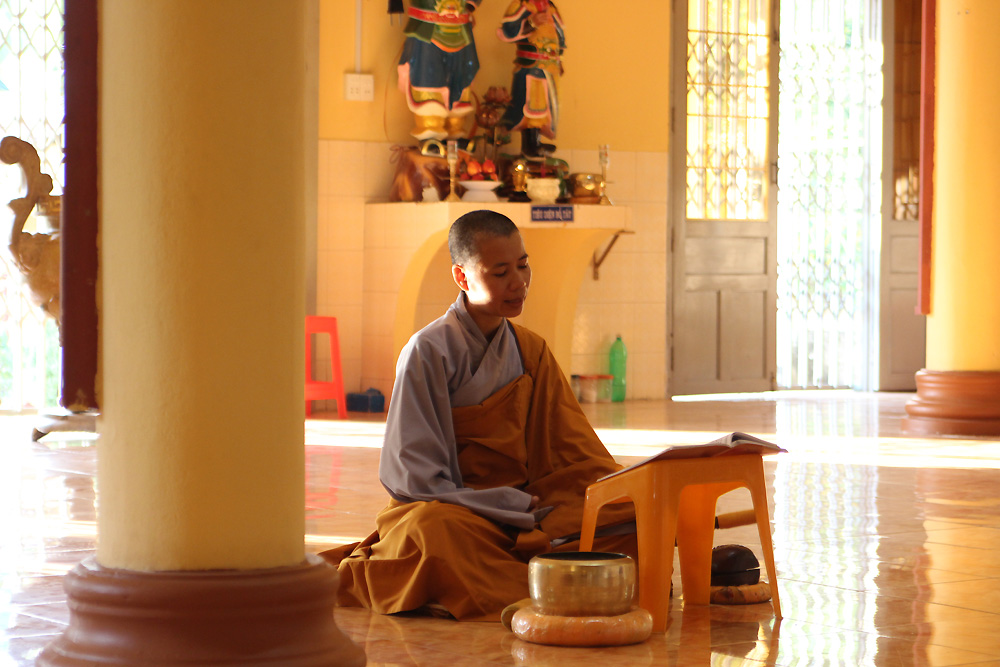 Dieses buddhistische Nonnenkloster am Mekong war gleichzeitig ein Waisenheim. Als wir ein bisschen Geld für die Kinder gaben, wurde ich von einer strahlenden Nonne umarmt. Und im Reiseführer stand, dass die Vietnamnesen sehr zurückhaltend sind und keine Berührungen wie auf die Schulter klopfen mögen – das stimmt definitiv nicht!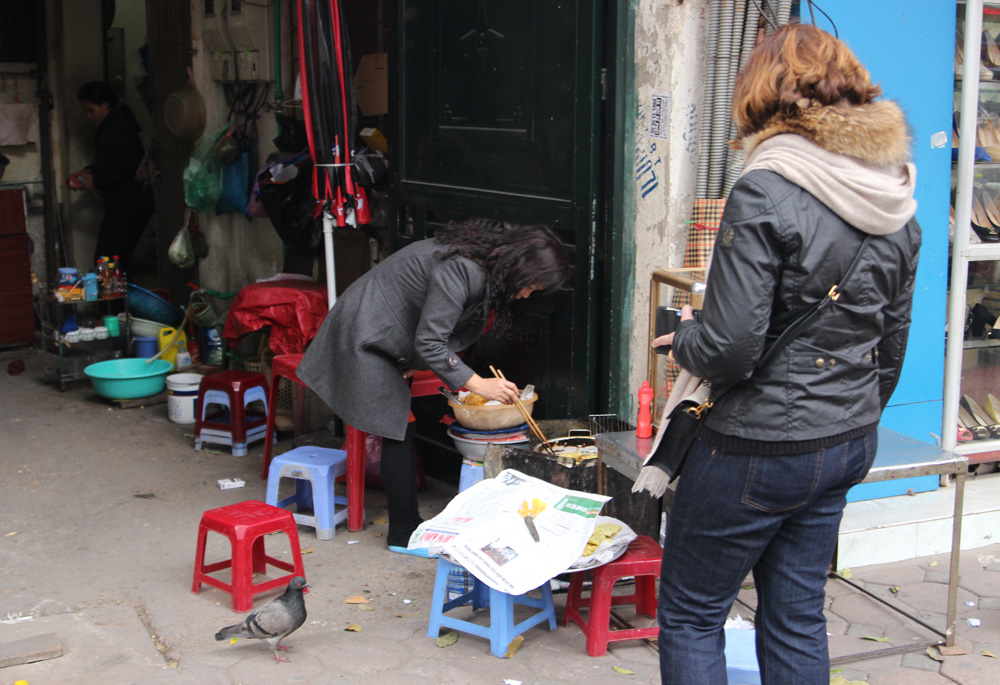 Natürlich wollten wir auch Street Food probieren – hier in Hanoi bekamen wir köstliche, knusprige Teigtaschen. In Hanoi war es ziemlich frisch – wie man an meiner Kleidung sieht…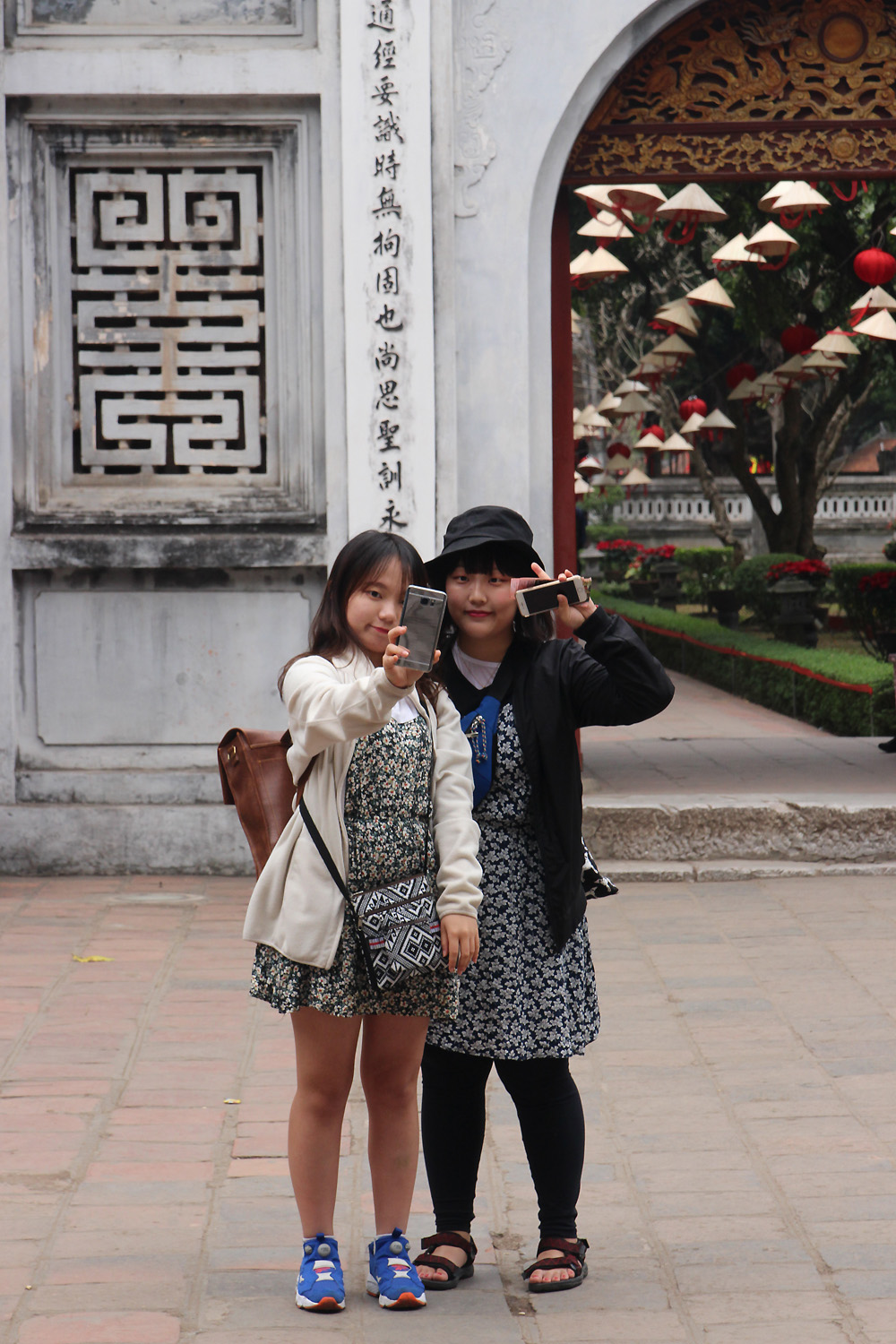 Selfies sind auch in Vietnam sehr beliebt. Diese beiden Mädchen müssen in der kurzen Zeit, die wir da vor dem Literaturtempel in Hanoi standen, etwa hundert Fotos gemacht haben!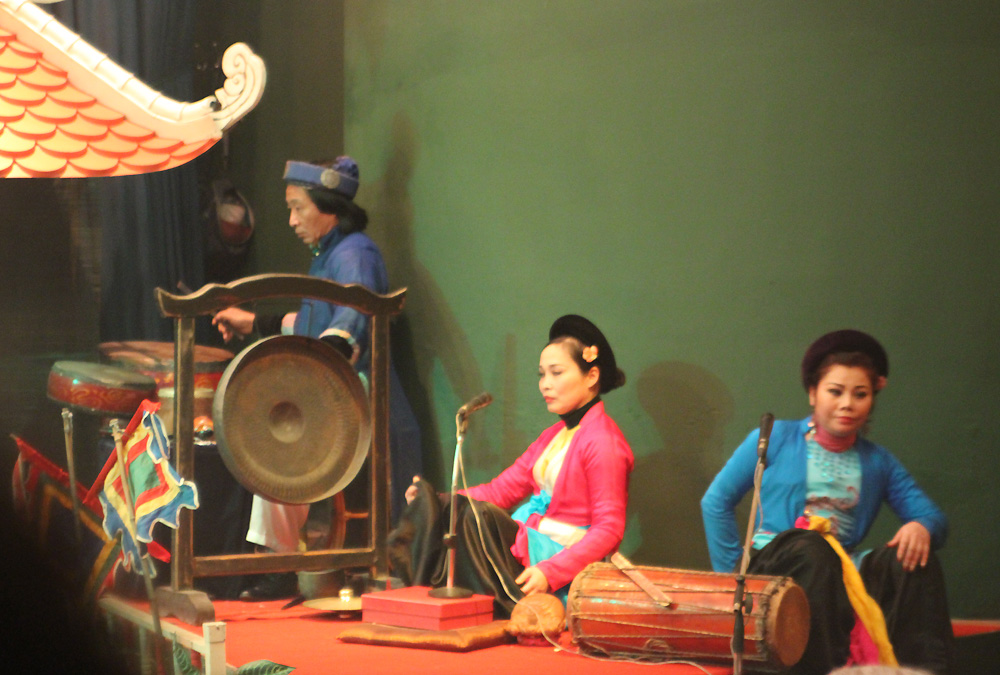 Dies ist das Orchester in einem Wasserpuppen-Theater in Hanoi. Die Damen bedienten souverän ihre Instrumente und sangen auch dazu.
Habe ich schon gesagt, dass wir bestimmt wieder nach Vietnam fahren?