Wer berufstätig ist, weiß, das spontane Einladungen zum Essen an einem Freitagabend nicht so eine gute Idee sind. Mal eben schnell ein Menü zusammenstellen, einkaufen, kochen den Tisch schön decken… Wir haben es trotzdem gewagt, haben aber eine etwas entspanntere, weniger zeitintensive Variante gewählt.
If you are working fulltime it is not such a good idea to invite friends spontaneous on a Friday evening. To think about what to cook, buy all the stuff, cook, set the table… We took the chance, but chosed a not so much time consuming version.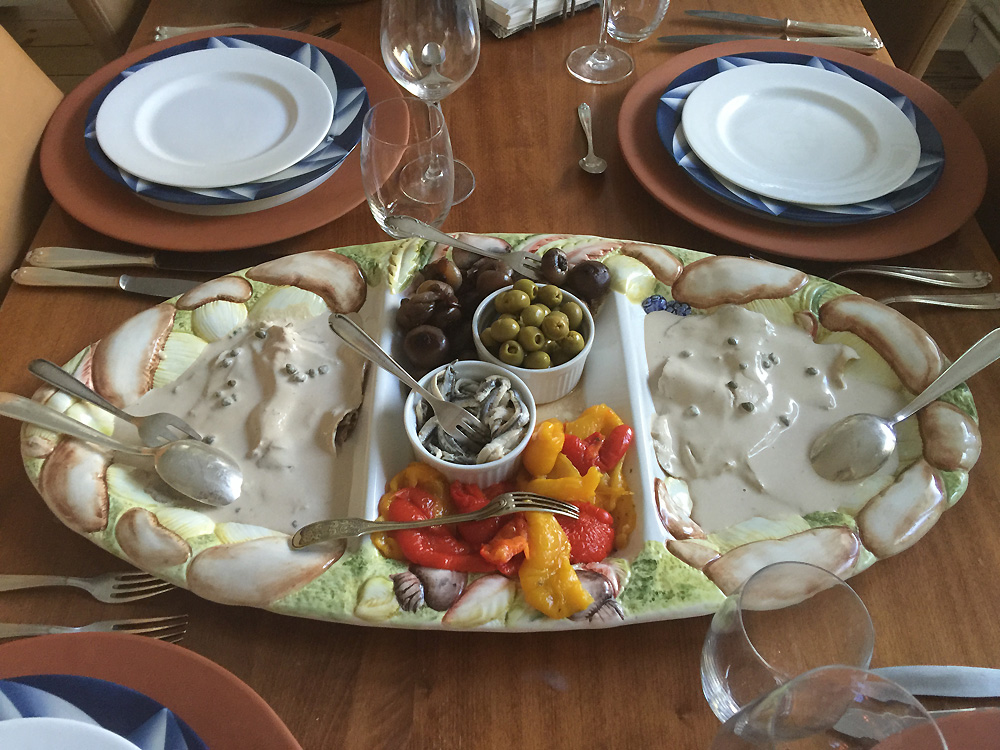 Bei unserem Italiener um die Ecke gibt es ein fantastisches Vitello tonnato und sehr gute eingelegte Paprika. Dazu marinierte Zwiebeln, Sardellen, Oliven und frisches Ciabatte – fertig ist eine köstliche Vorspeise.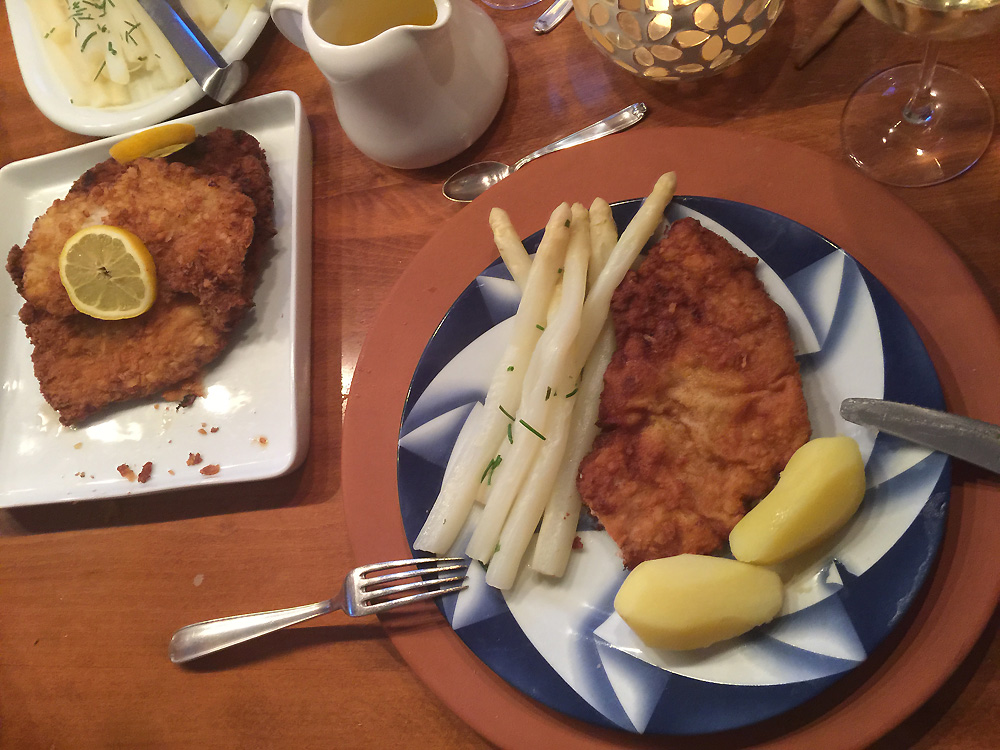 Für den Hauptgang musste dann doch etwas Arbeit investiert werden: Kalbsschnitzel, neue Kartoffeln und (selbst-)geschälter Spargel. Zum Nachtisch gab es Vanilleeis mit frischen Erdbeeren – immer ein Genuss!
Für die Terrasse war es leider zu kalt – dabei blüht da alles gerade so schön…
Der Blauregen legt gerade richtig los! Hinter dem Gastgeschenk von Hanni und Roland, einer wunderbaren pinken Rose, bereitet sich der Jasmin auf seinen Auftritt vor. Und die Blüten des Apfelbaums fallen leider schon ab…