In unseren Breitengraden muss man jeden Sonnenstrahl nutzen, deshalb waren wir gleich zu unserer Eisdiele unterwegs, als es jetzt endlich wieder wärmer wurde. Wir haben es nicht weit, denn diese Eisdiele hat mit das beste Eis in Hamburg!
If you live in the northern part of Europe you has to be fast and catch every sunbeam you can grab. So we went right away to our favorite ice cream parlor not far away, when the sun came out this week. They have one of the best ice cream selection in Hamburg!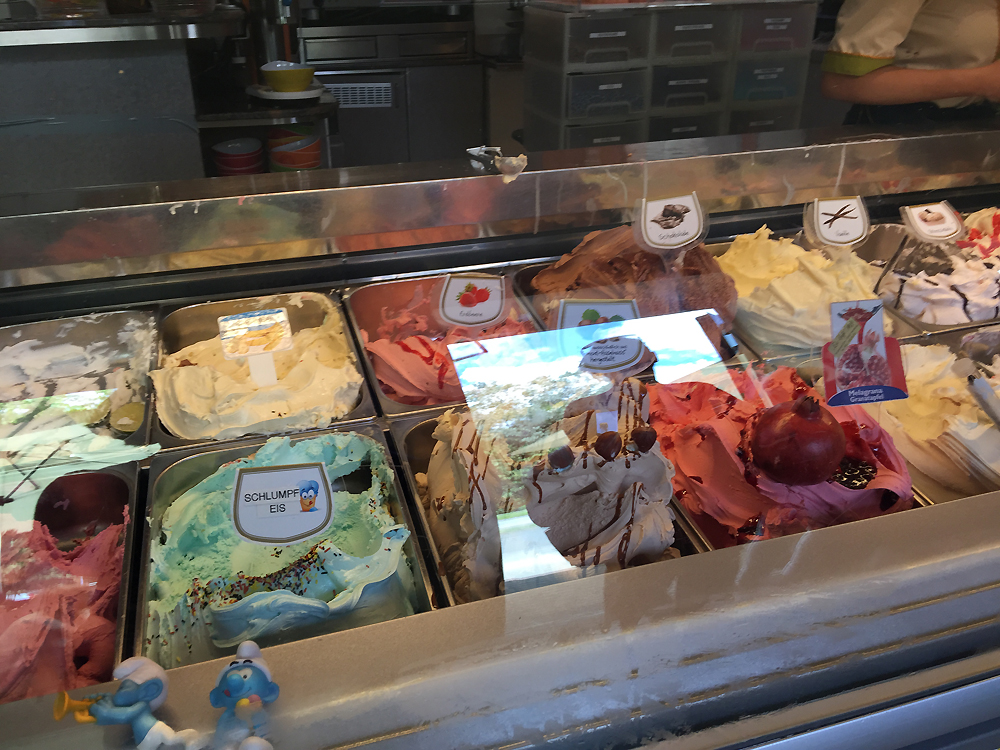 Die Auswahl an Eissorten ist riesig: Von den Klassikern über fruchtige Sorten wie Himbeer und Zitrone oder Aromatisches wie Haselnuss, Kokos und Zimt zu raffinierten Kreationen wie Creme caramel oder Torta Limone.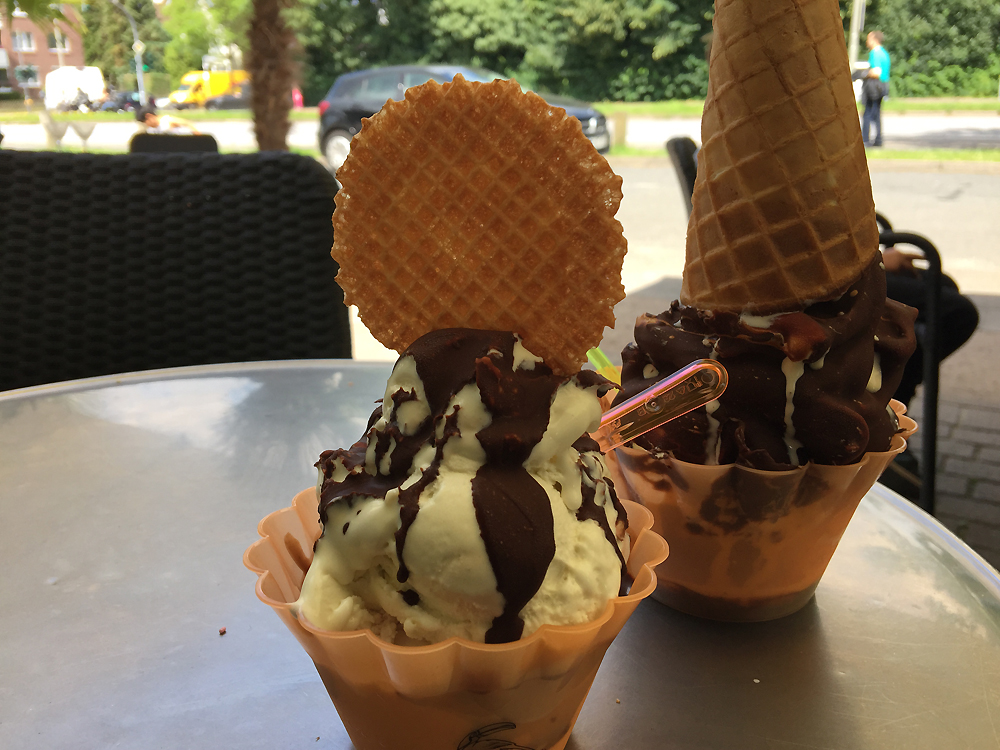 Bei Eis Höft stehen die Leute bei gutem Wetter – oder auch nicht so gutem – bis auf die Straße, um einen der leckeren Eisbecher zu ergattern. Was wir da im Becher haben, sind übrigens nur zwei Kugeln – aber die sind riesig!