Traumhaft schön gedeckter Tisch, köstliches Essen – Hanni weiß, wie sie ihre Gäste verwöhnt! Und sie hat einfach ein Händchen dafür… Wir haben es sehr genossen!
Hanni laid the table in pink and red – it looks awesome! And her menu was delicios – she knows how to pamper her guests!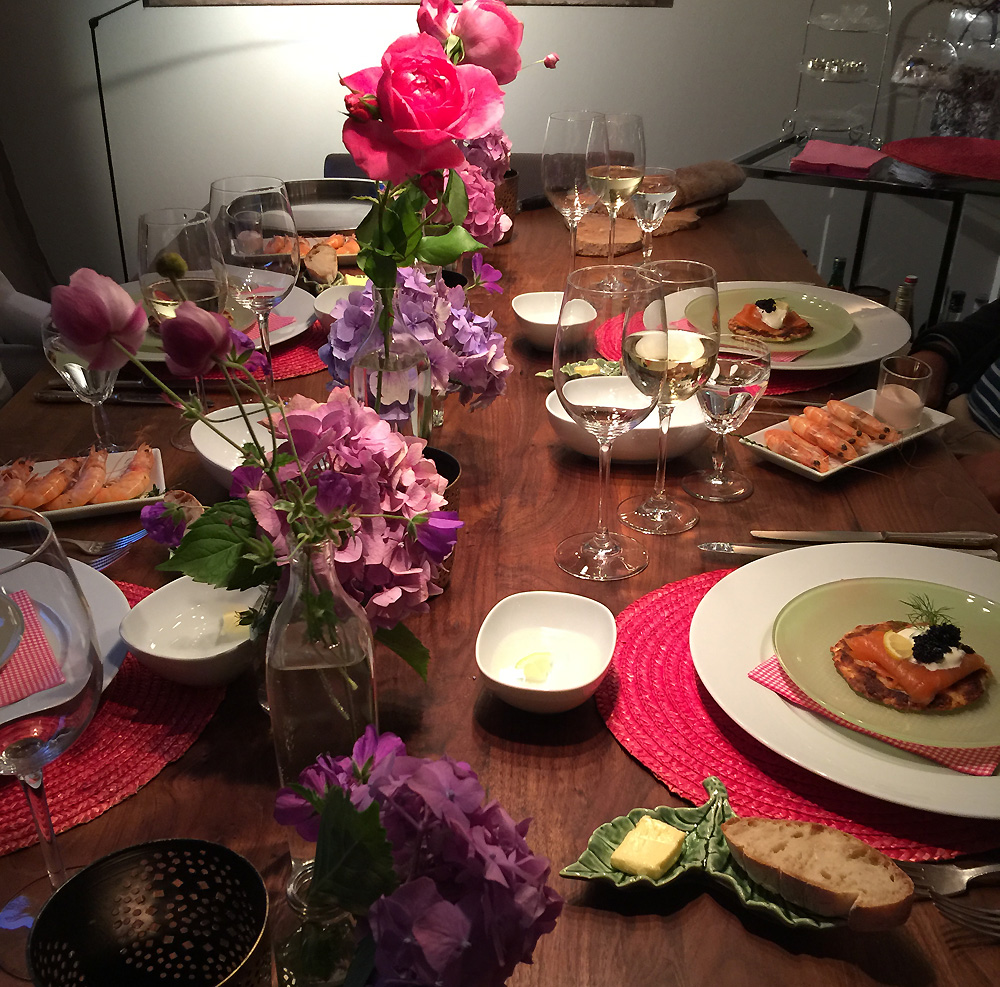 Als Vorspeise gab es Scampis mit Dip und Röstitaler mit Lachs.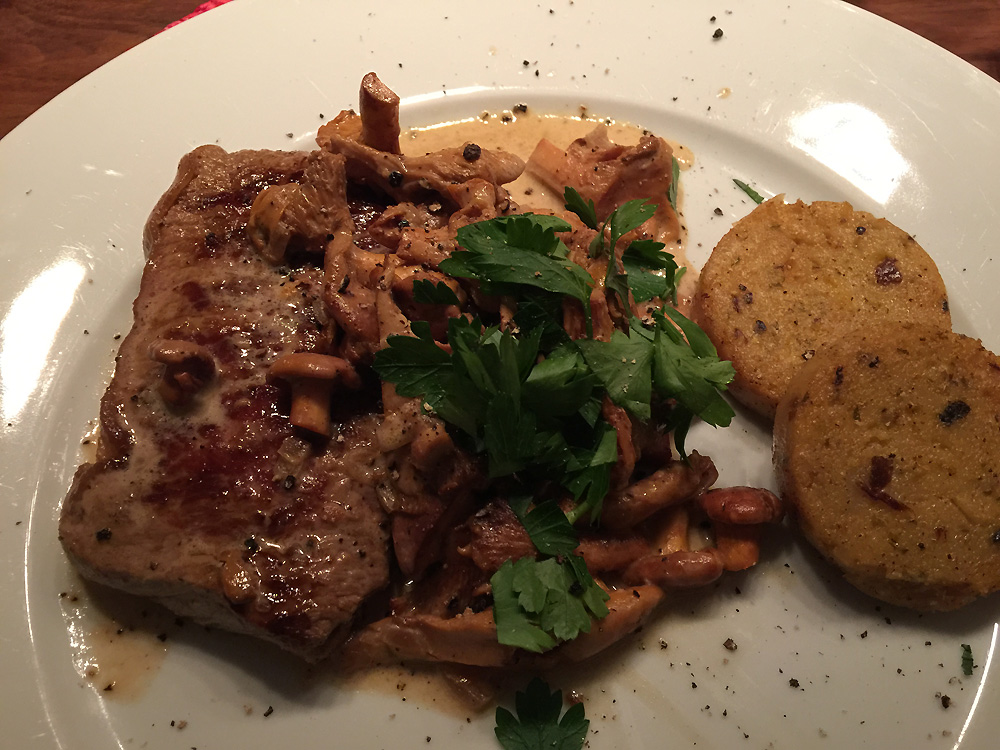 Dann folgte Rumpsteak mit frischen Pfifferlingen.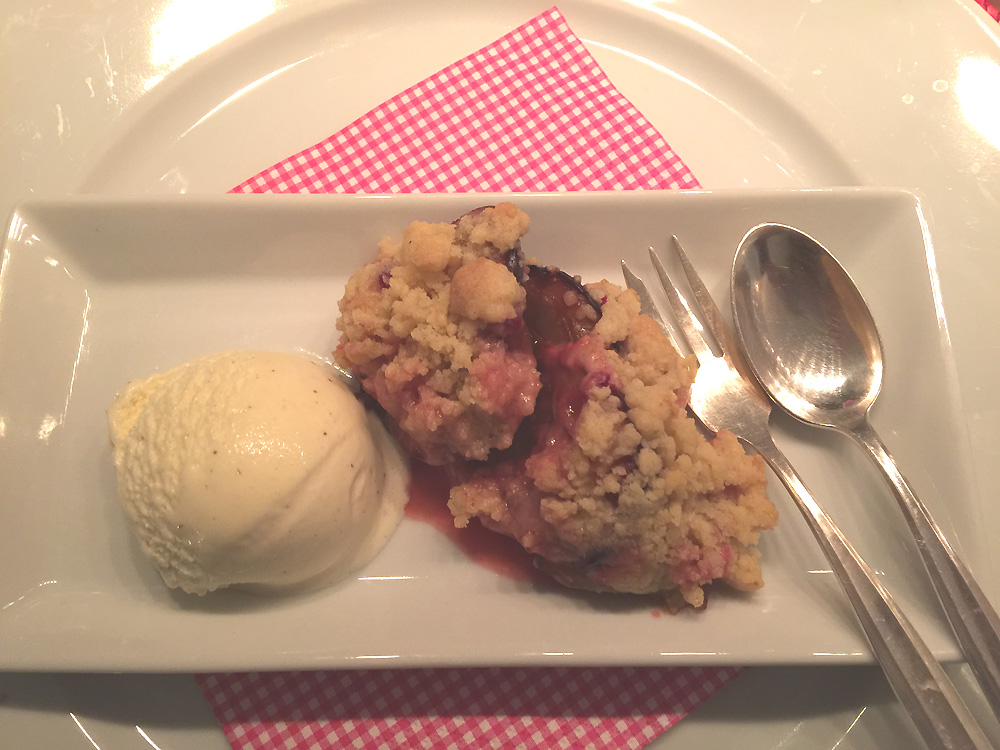 Und zum Nachtisch dann noch ein Pflaumen-Crumble mit Vanilleeis…