Dieses Jahr meint es unser Apfelbaum mal wieder richtig gut mit uns: Unsere Apfelernte ist grandios! Leider sind wir nicht so die Fans von Apfelmus oder Apfelgelee. Aber dafür ist jetzt die Hochsaison für Apfelkuchen und Bratäpfel!
This year our apple tree again is meaning it very well with us: Our crop is terrific! We are no big fans of applesauce or apple jelly but we prefer apple tarte and baked apple!
Oben seht ihr einen Quark-Apfelkuchen, meine Lieblingsvariante. Bernd bevorzugt die flache französische Apfeltarte mit Mandeln, dazu Vanillesauce…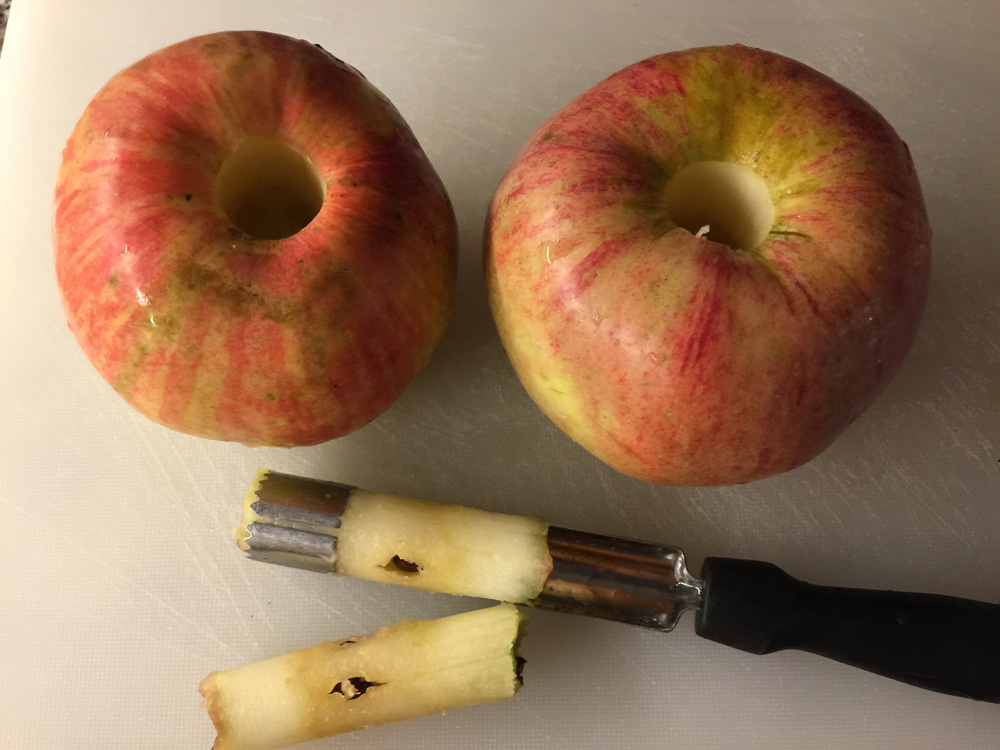 Und Bratäpfel essen wir alle gerne!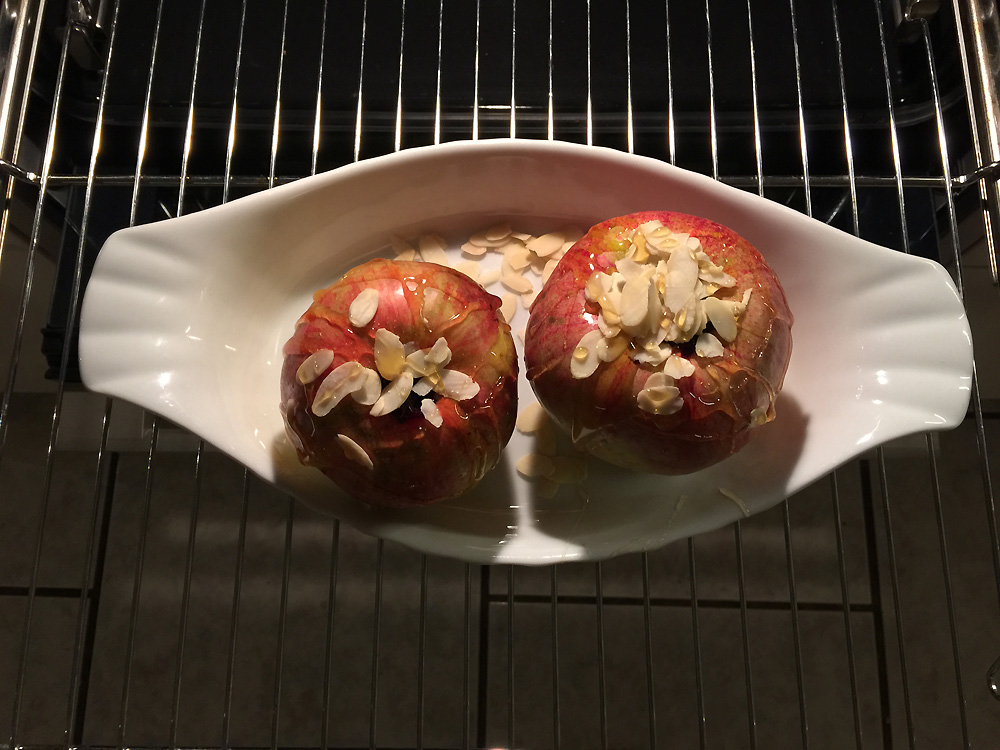 Gefüllt mit Marzipan und einem Klecks Johannisbeermarmelade, gesprenkelt mit Honig und bestreut mit Mandelsplittern – lecker!