Der Blick ist grandios – oder? Trotzdem trügt der Eindruck: Wir haben bei unserem Ausflug die letzten richtig sommerlichen Tage erlebt, wie man an den anderen Fotos sehen kann.
The view is breathtaking – right? But it looks a little bit stormy, what it was one day. But our other days at the seasite were really summary what you can see on the other photos.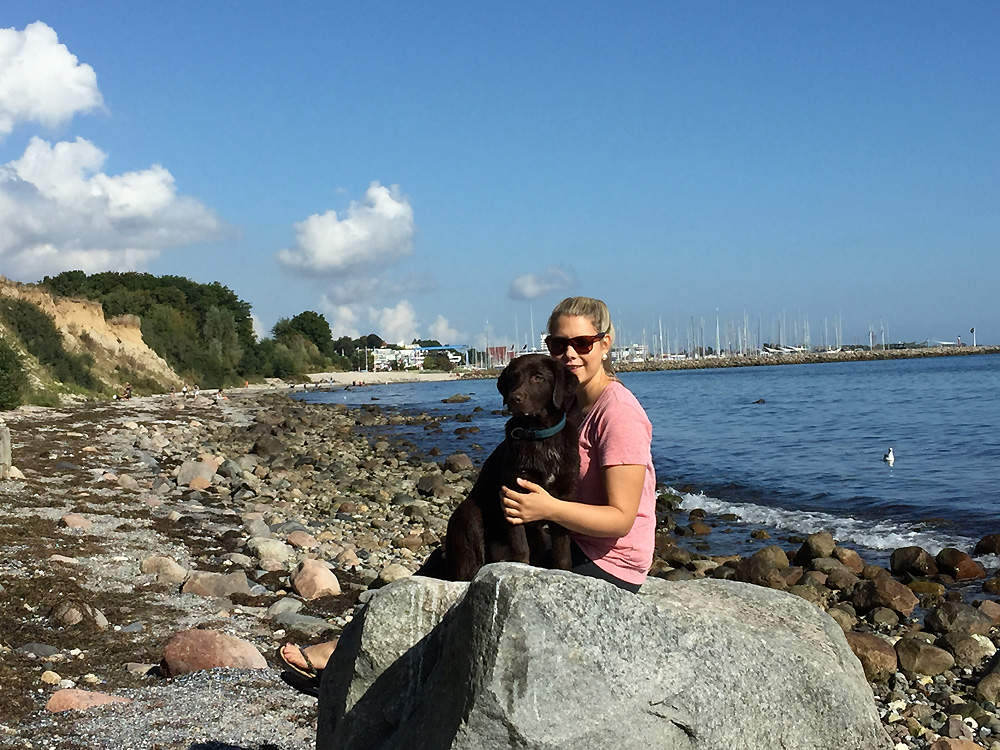 An der Steilküste in Grömitz sind glücklicherweise auch Hunde erlaubt!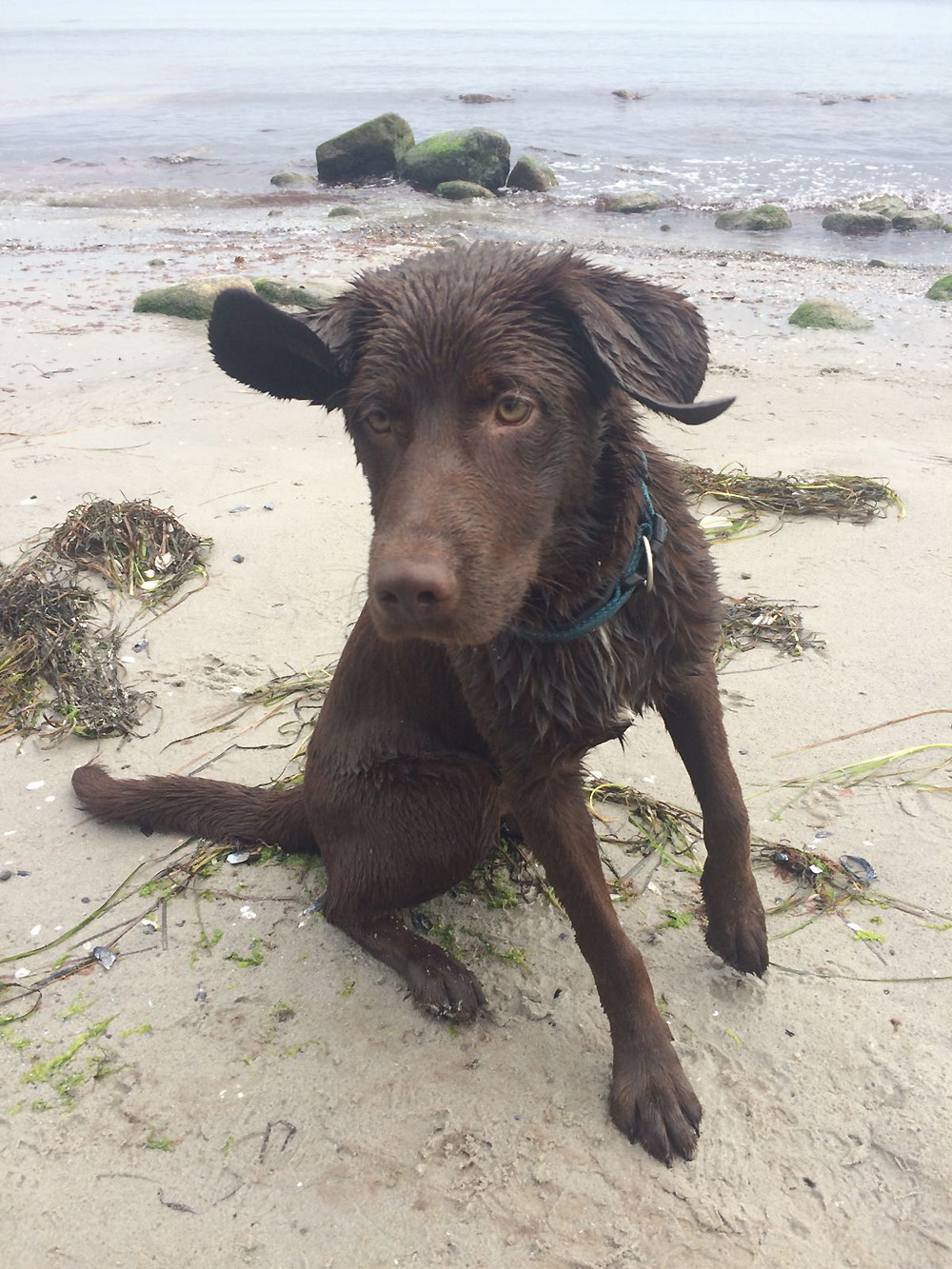 Bruno hat natürlich gebadet…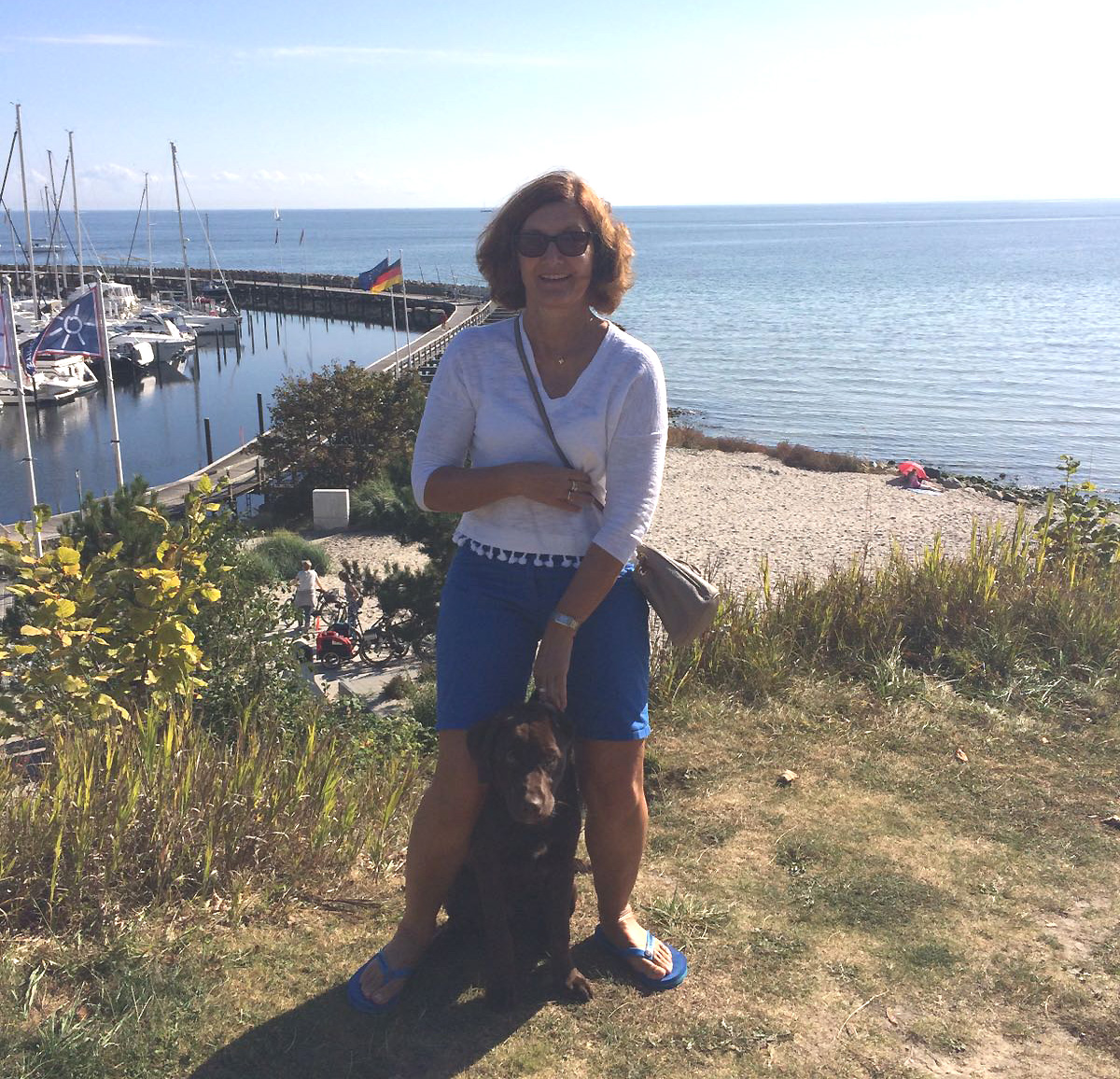 Das war mir zu kalt – aber es war noch warm genug für Shorts!