Auf den Straßen und in den Geschäften ist die Weihnachtszeit schon voll ausgebrochen, wir warten noch bis nächste Woche. Aber ein kleines bisschen weihnachtlich darf es auch schon sein!
In the streets and shops you can see Christmas decoration everywhere but at our home we will wait till next week. But some little exeptions are allowed!
Mein silbernes Rentier darf schon einmal Platz nehmen…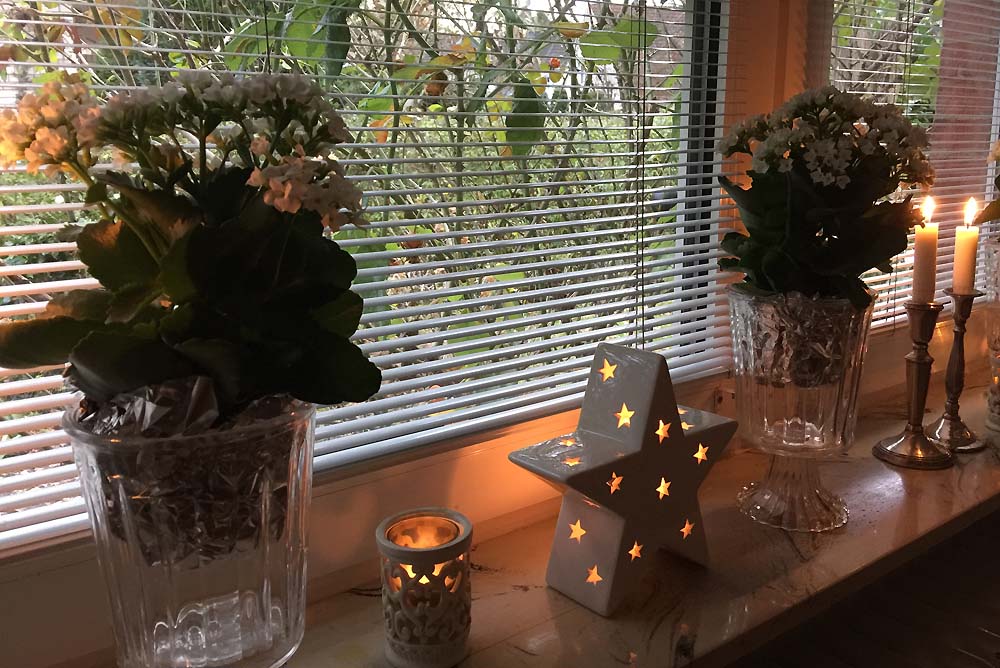 … und auch der weiße Keramikstern erhellt schon das frühe Dunkel.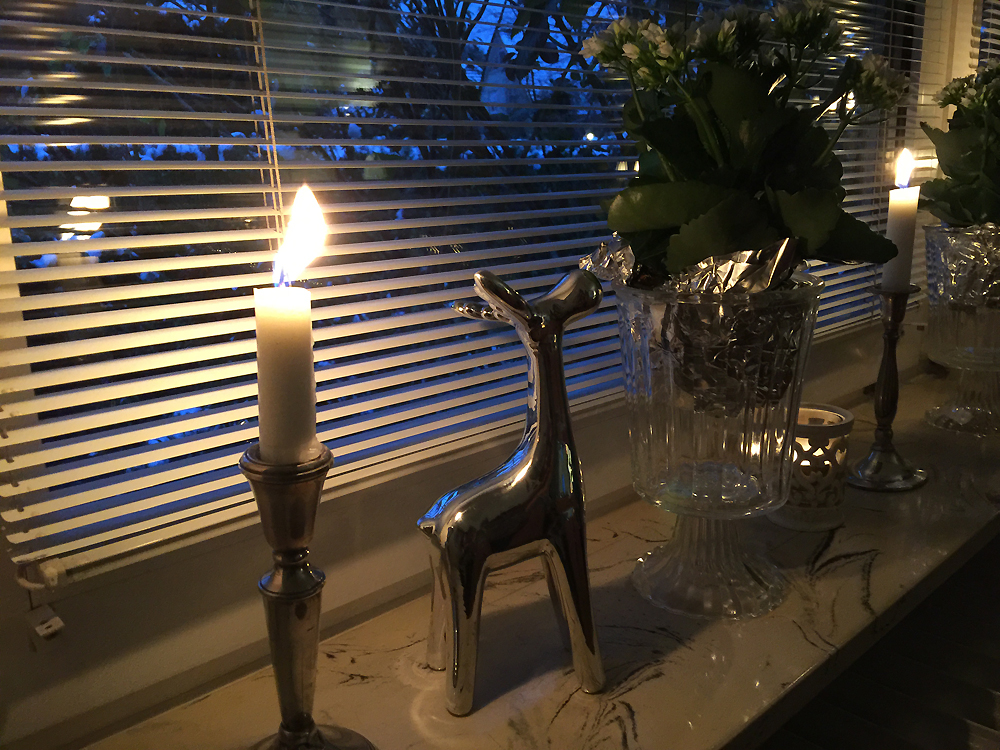 Noch sind die Kerzen weiß – ab 27. November schwenken wir dann um auf Rot!