Alles zum 1. Advent fertig zu haben, schaffe ich meistens nicht. Aber jetzt, zum 2. Advent, sieht es schon deutlich besser aus. Überzeugt euch selbst!
In most cases I am not ready with everything when the festive season starts. But now, at the time of the second sunday in Advent, I am better prepared. Have a look!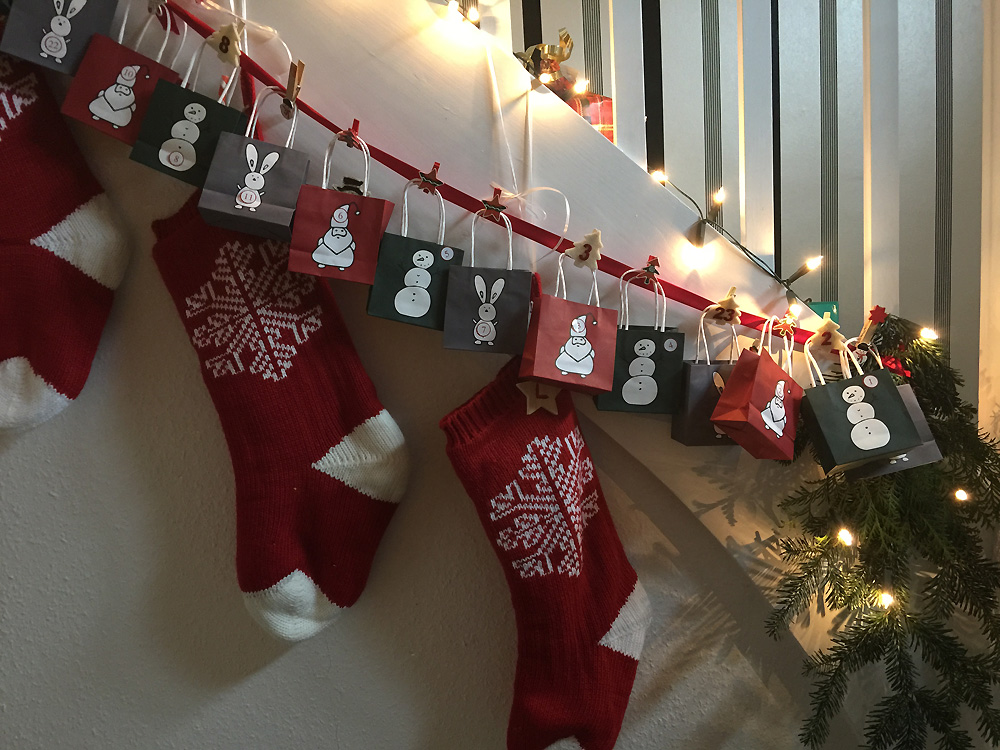 Brunos Adventskalender und unsere Nikolaus-Strümpfe!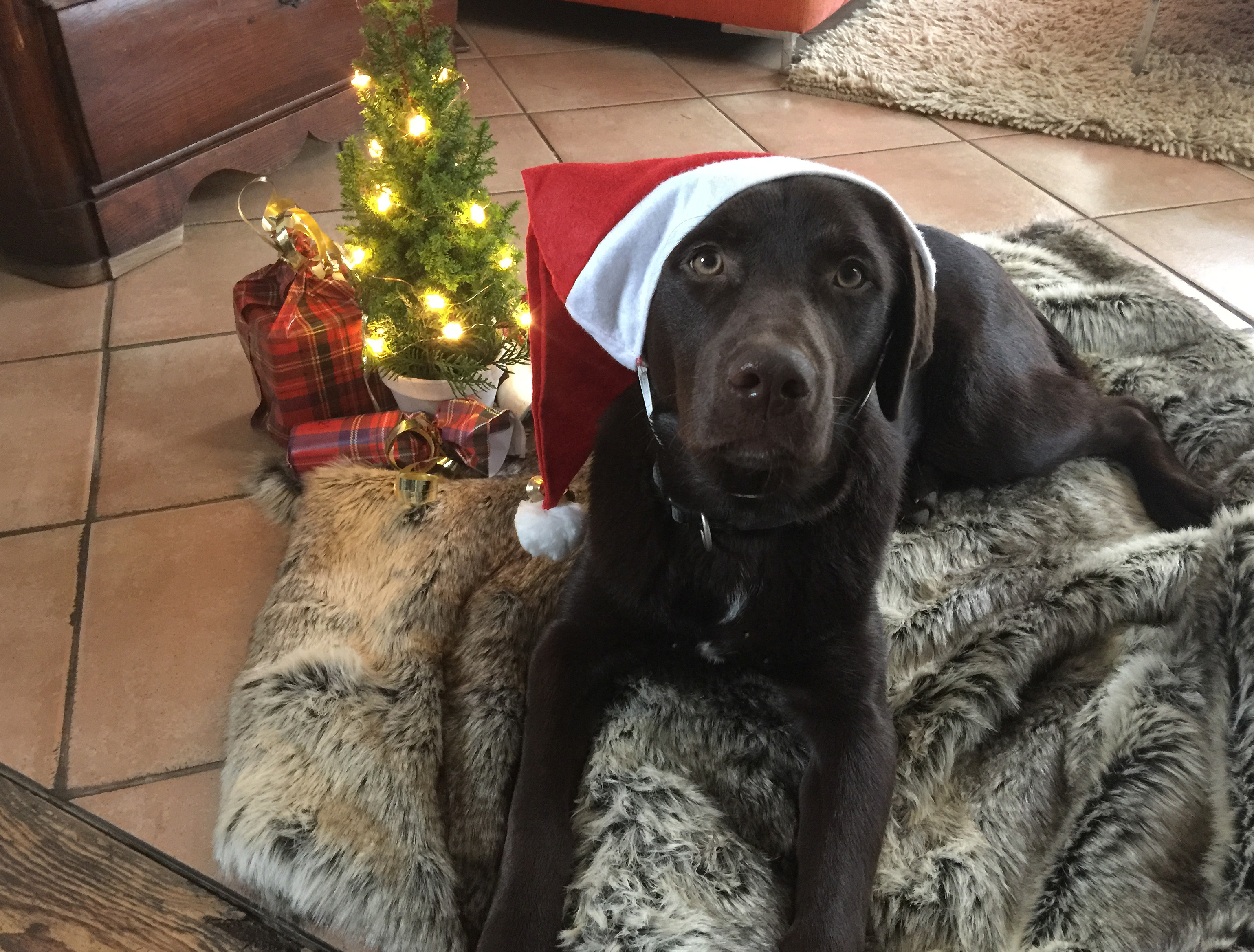 Das wird Brunos erstes Weihnachten! Die Mütze findet er gar nicht so toll…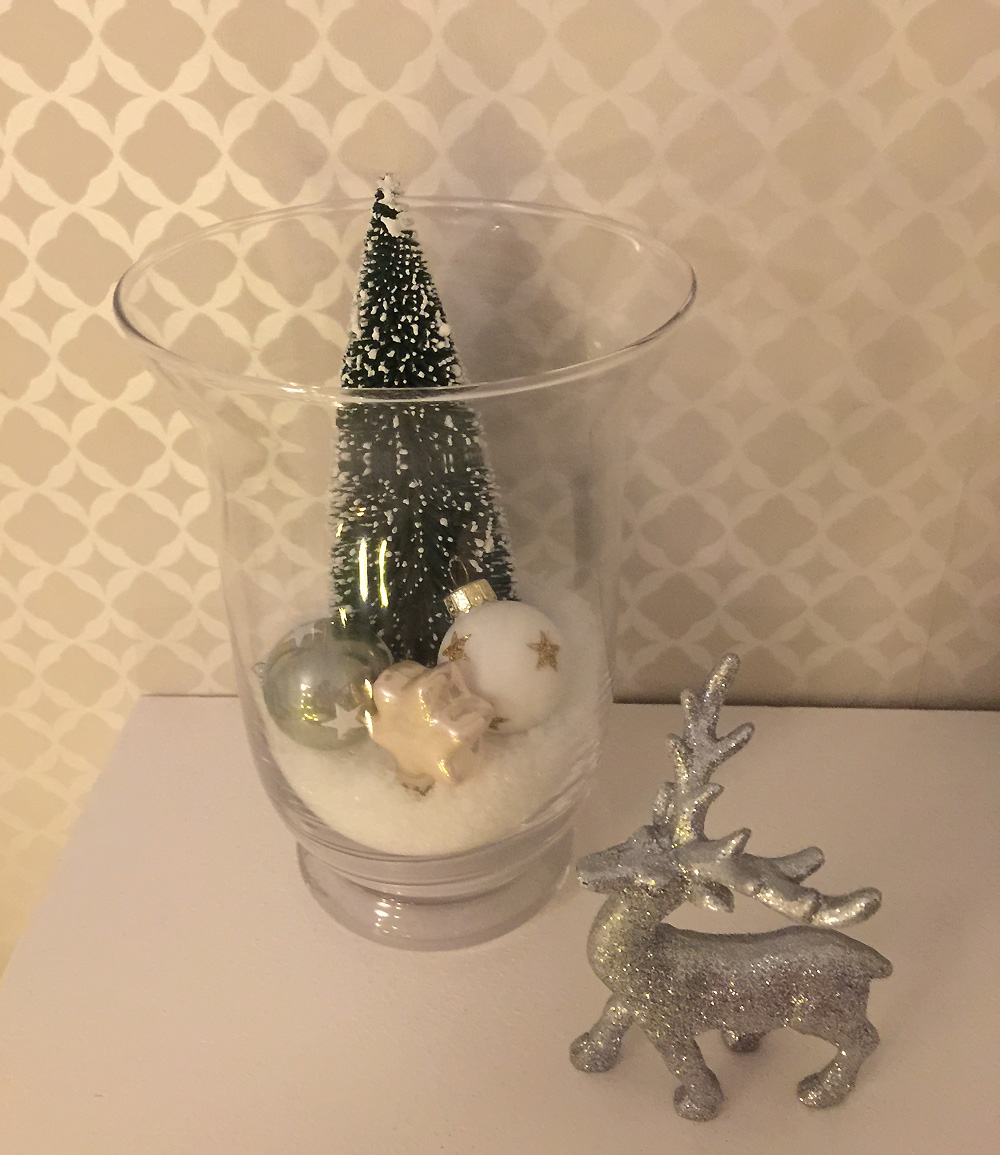 Silber-Weiß sieht auch sehr edel aus…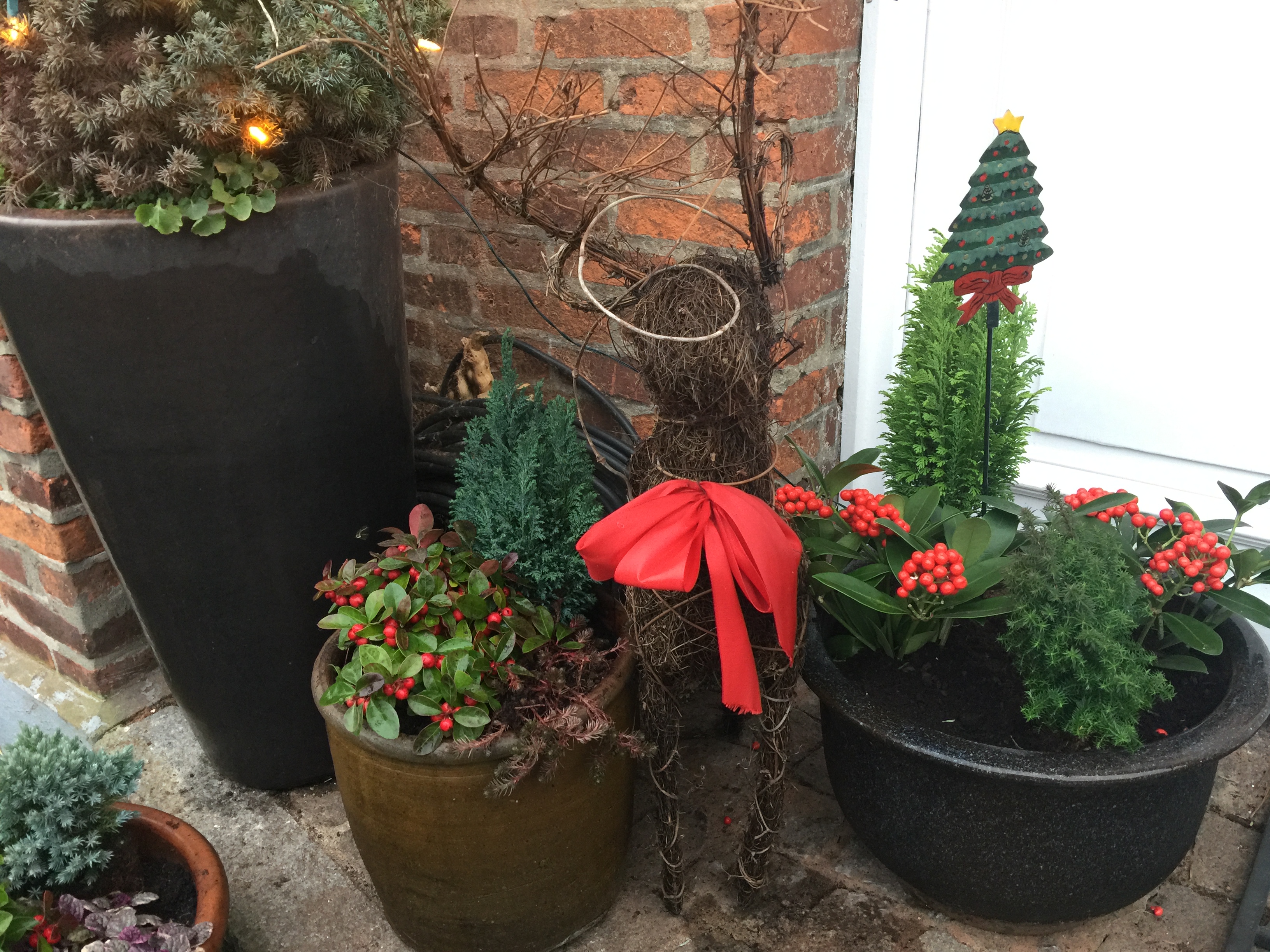 Vor der Tür die klassischen Weihnachtsfarben.