Die Elbe ist ja immer ein Hingucker – auch im Winter und in der Nacht. Schön, wenn man seinen Tequila Sunrise bei einem solchen Panorama genießen kann!
River Elbe always looks fantastic – also in winter and at night. How lovely to enjoy your Tequila Sunrise with this dramatic view!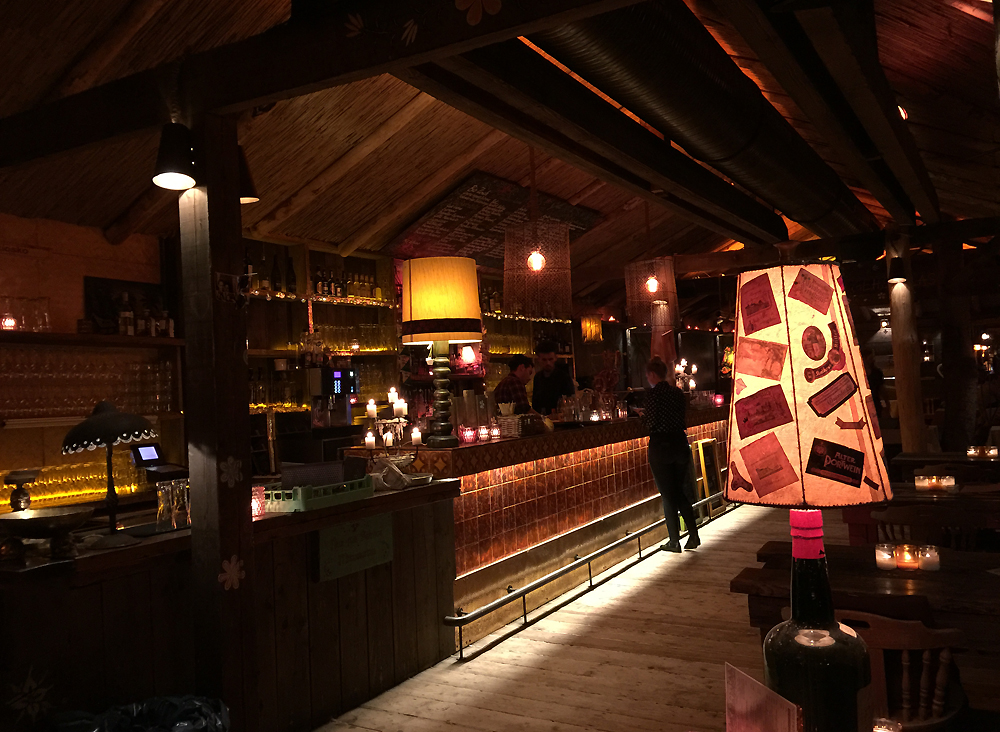 Wir waren im StrandPauli, das im Sommer ein witziger Beachclub ist, aber auch im Winter in der gemütlichen – und gut beheizten – Hazienda den tollen Elbblick bietet. Und außerdem gibt es tatsächlich Parkplätze! Nach zwei Tequila Sunrise bin ich natürlich nicht mehr gefahren…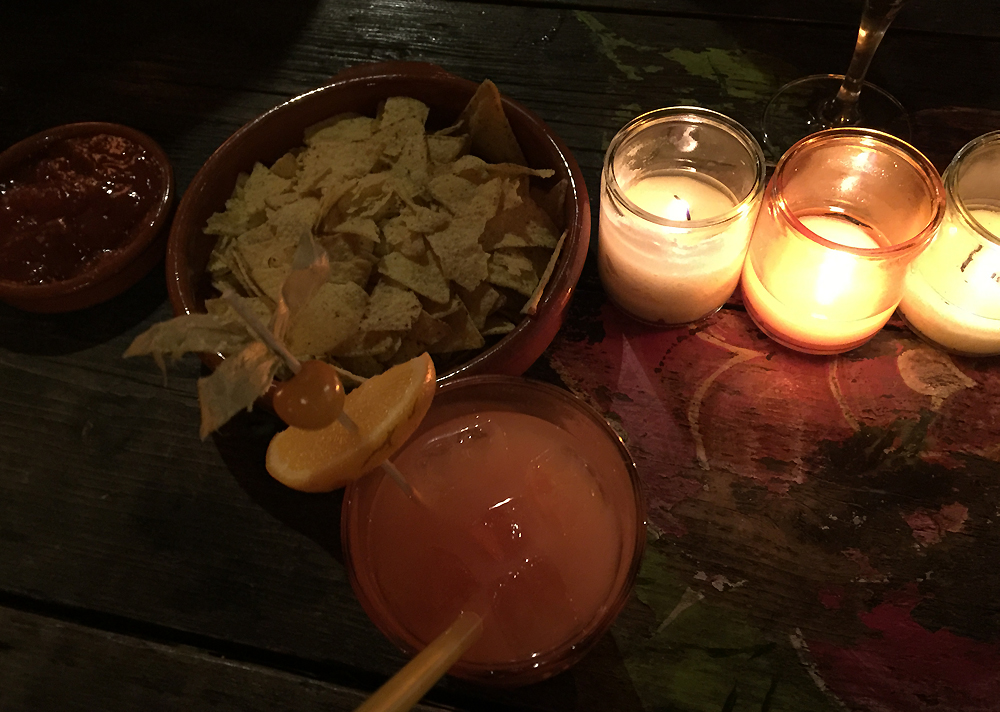 Hausgemachte Guacomole gibt es nur bis 23 Uhr – dann schließt die Küche…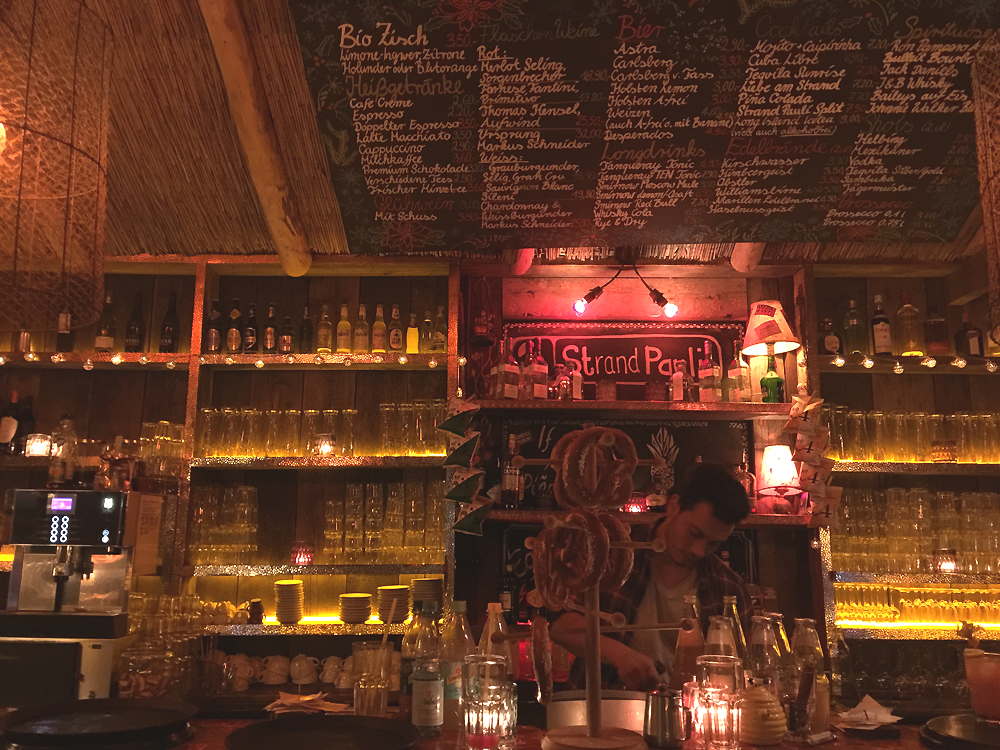 Die Bar liefert aber noch länger leckere Getränke!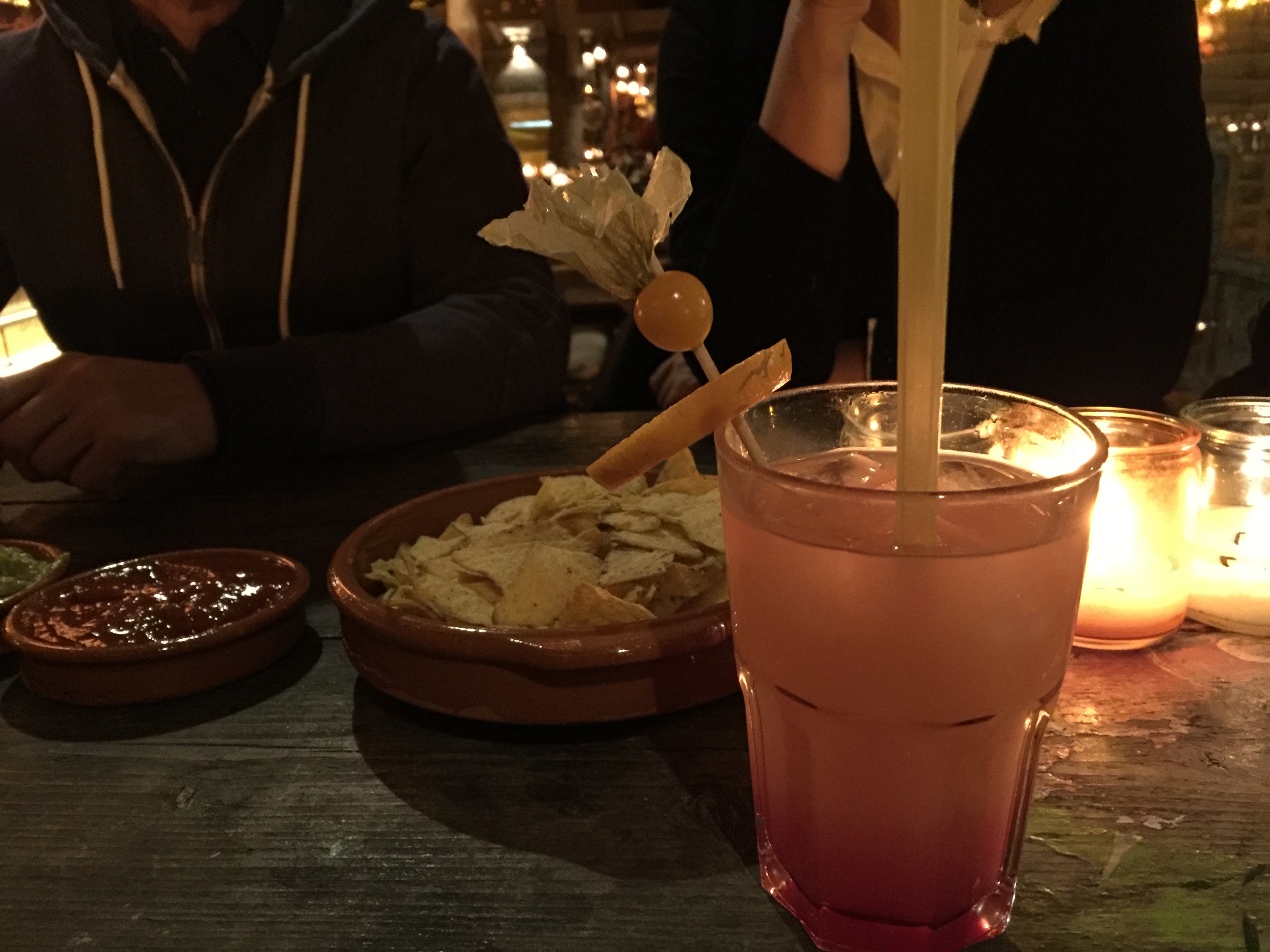 Wer will, kann sich hier auch zum gemütlichen Fondue treffen.