Hamburg bietet – wie könnte es anders sein – auch jede Menge nette Cafés zum Frühstücken. Chris, Susanne und ich haben mal den "Salon wechsel dich" am Grindelhof getestet, der besonders mit seinen köstlichen Waffeln das Herz erfreuen kann.
As you may know in Hamburg you can find a lot of nice cafés to have a delicios breakfast. Chris, Susanne and I tested the "Salon wechsel dich" at Grindelhof. Their Speciality: waffles with a lot of different toppings.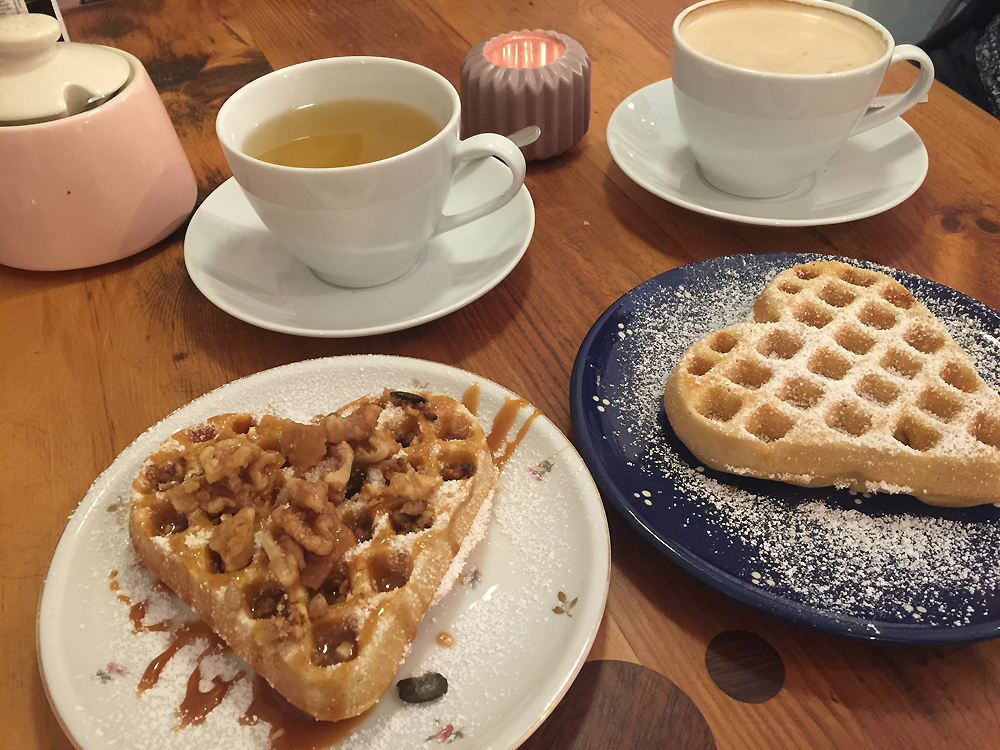 Hier haben wir zweimal die süße Variante: Klassisch mit Puderzucker (kleine Portion 2,70 Euro) und einmal mit kandierten Walnüssen und Karamellsauce.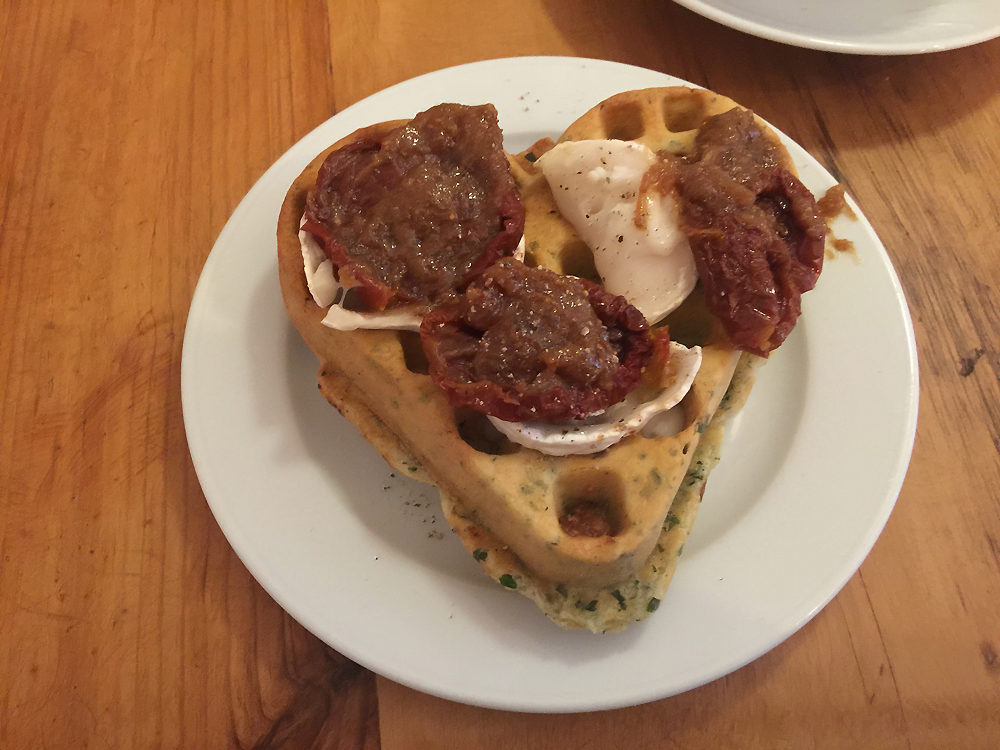 Und hier einmal salzig: Kräuterwaffel mit Ziegenkäse und getrockneten Tomaten. Dies ist übrigens eine kleine Portion – es gibt sie auch größer…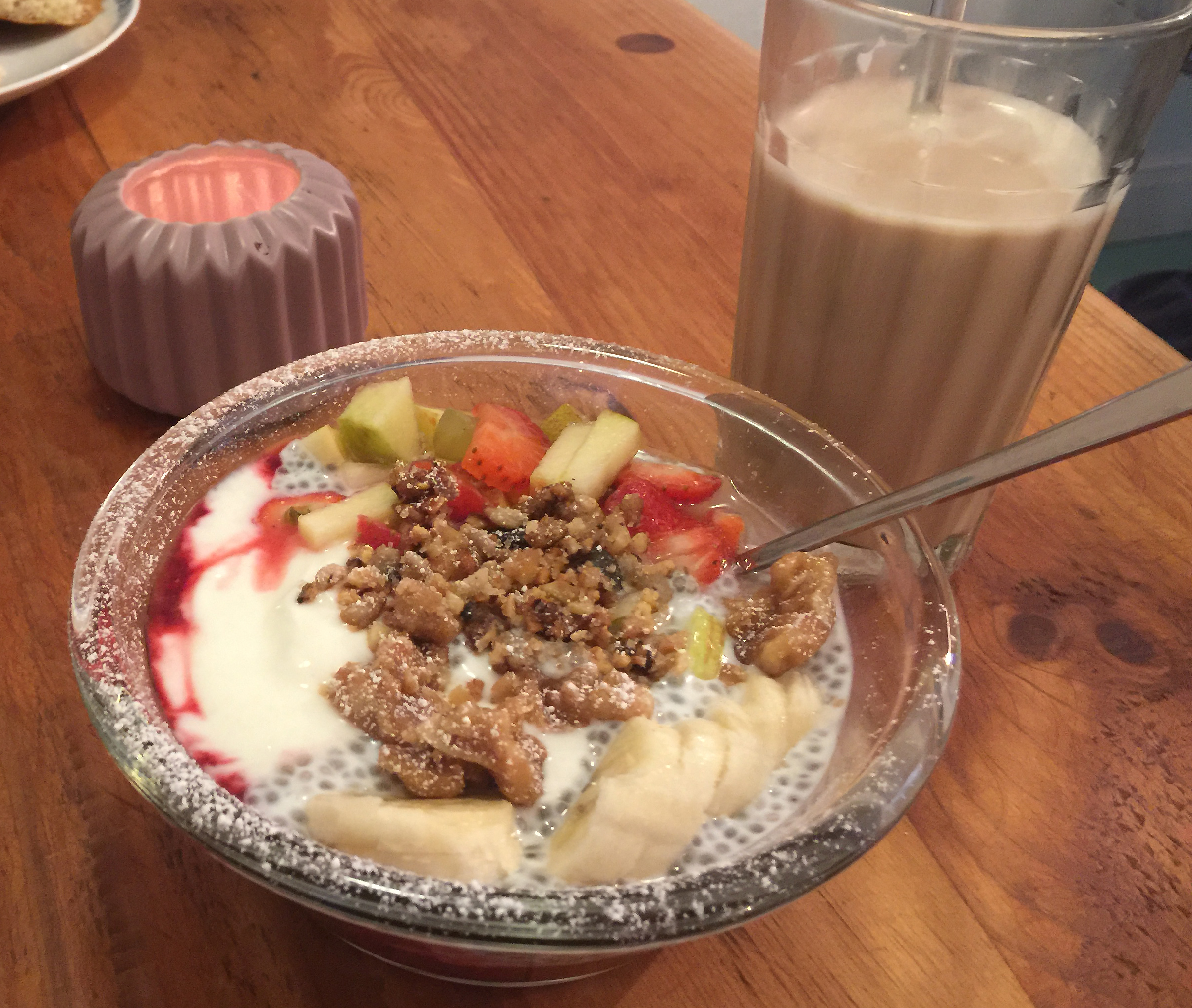 Wer keine Waffeln mag, findet zum Beispiel auch eine Chia-Früchte-Bowl (siehe oben, 5,90 Euro)…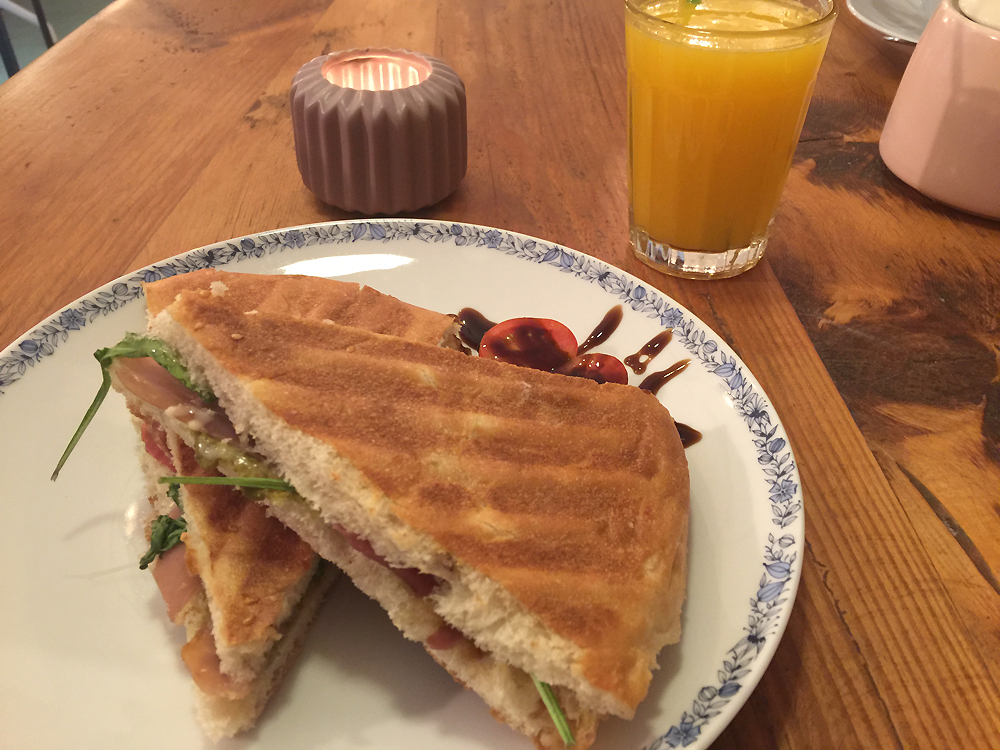 … oder ein mediterranes Panini (5,50 Euro).
Doch der "Salon Wechsel Dich" ist mehr als nur ein Café: Hier finden junge Designer die Möglichkeit, ihre Produkte auszustellen und zu verkaufen.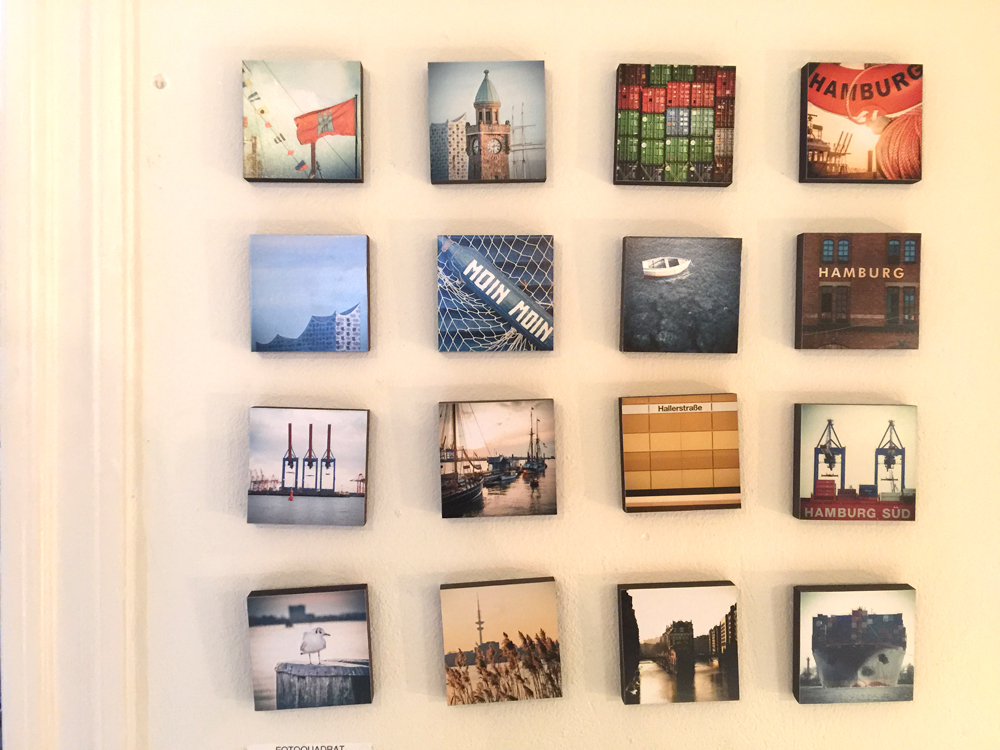 Salon Wechsel Dich, Grindelhof 62, 20146 Hamburg, www.salonwechseldich.de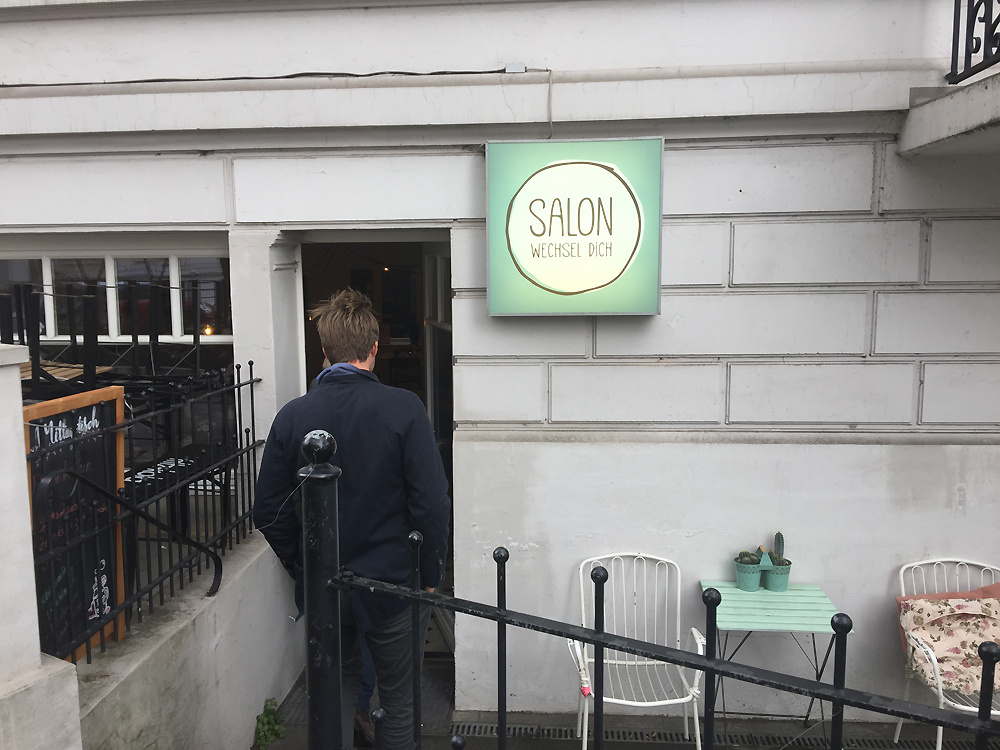 Merken
Merken
Merken
Merken
Merken
Merken
Merken
Merken
Merken
Merken
Merken
Merken