Kulinarische Genüsse gibt es ja viele im FrischeParadies an der Großen Elbstraße. Doch diesmal konnte man sich so richtig schön durchprobieren – wenn man sich eine Eintrittskarte besorgt hatte!
There is a lot of nice food in the FrischeParadies at Große Elbstraße – but this time you could try a lot of them. If you bought a ticket before…
Mit einem Glas Cremant rosé bewaffnet wanderten wir von Stand zu Stand, guckten bei der Zubereitung zu und probierten Köstlichkeiten wie gefüllte Zucchiniblüten, gebeizten Lachs, Schweinefleisch aus Spanien oder Austern von Fanö.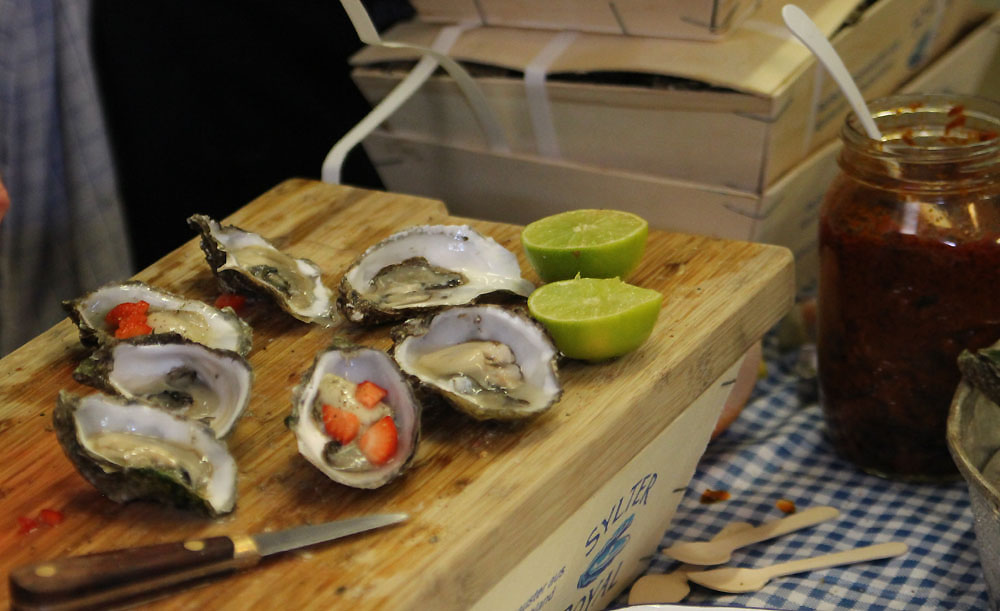 Die Schürze gab es dazu und wurde als Eintrittskarte angelegt.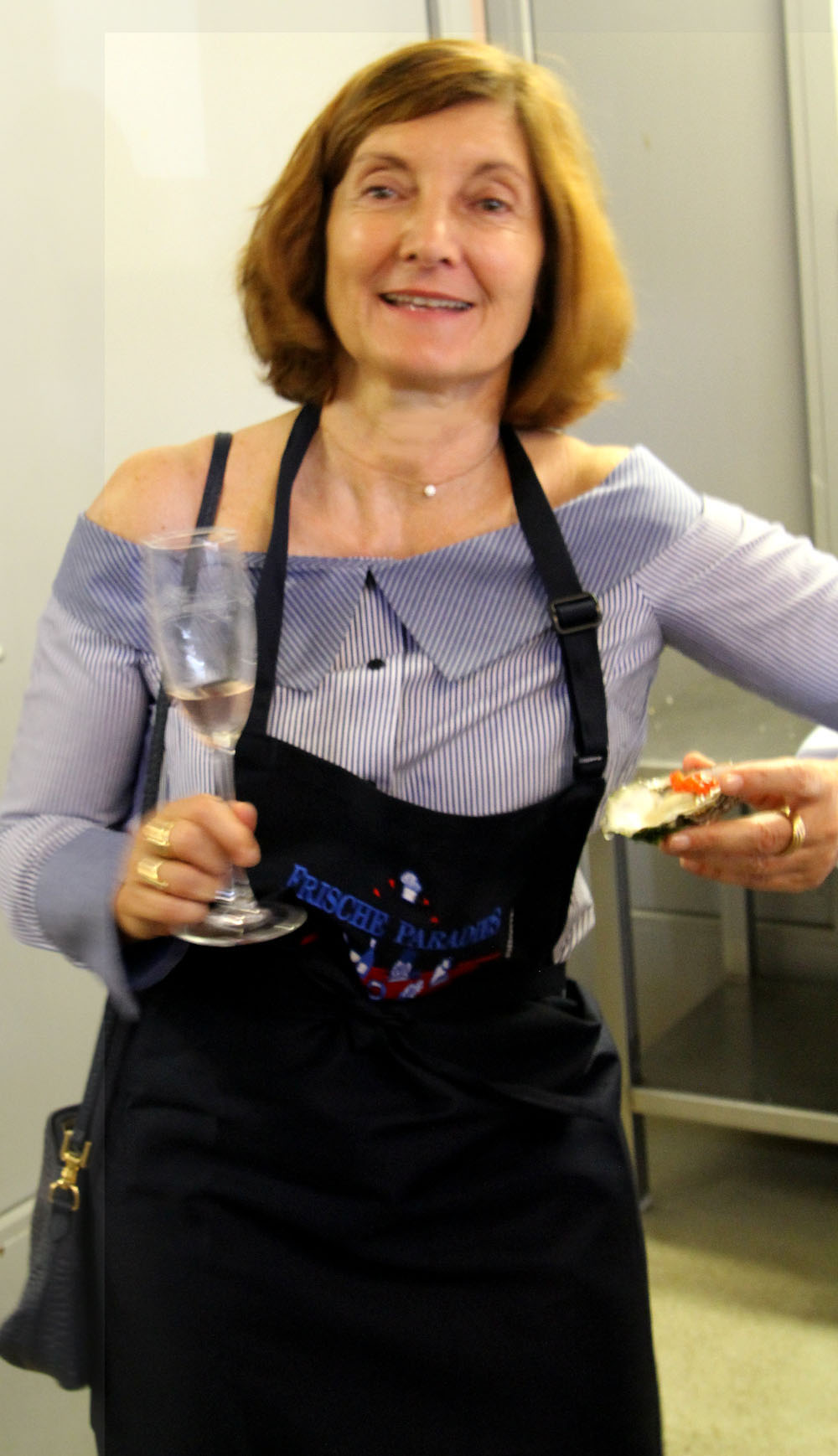 Schon mal selber eine original vietnamnesische Frühlingsrolle zubereitet? Bernd hat – und konnte sein Können hier unter Beweis stellen.
Köstliche Salsiccia und eine ebenfalls köstliche Gazpacho mit Roter Bete und Brombeeren gab es bei Dirk Reininghaus.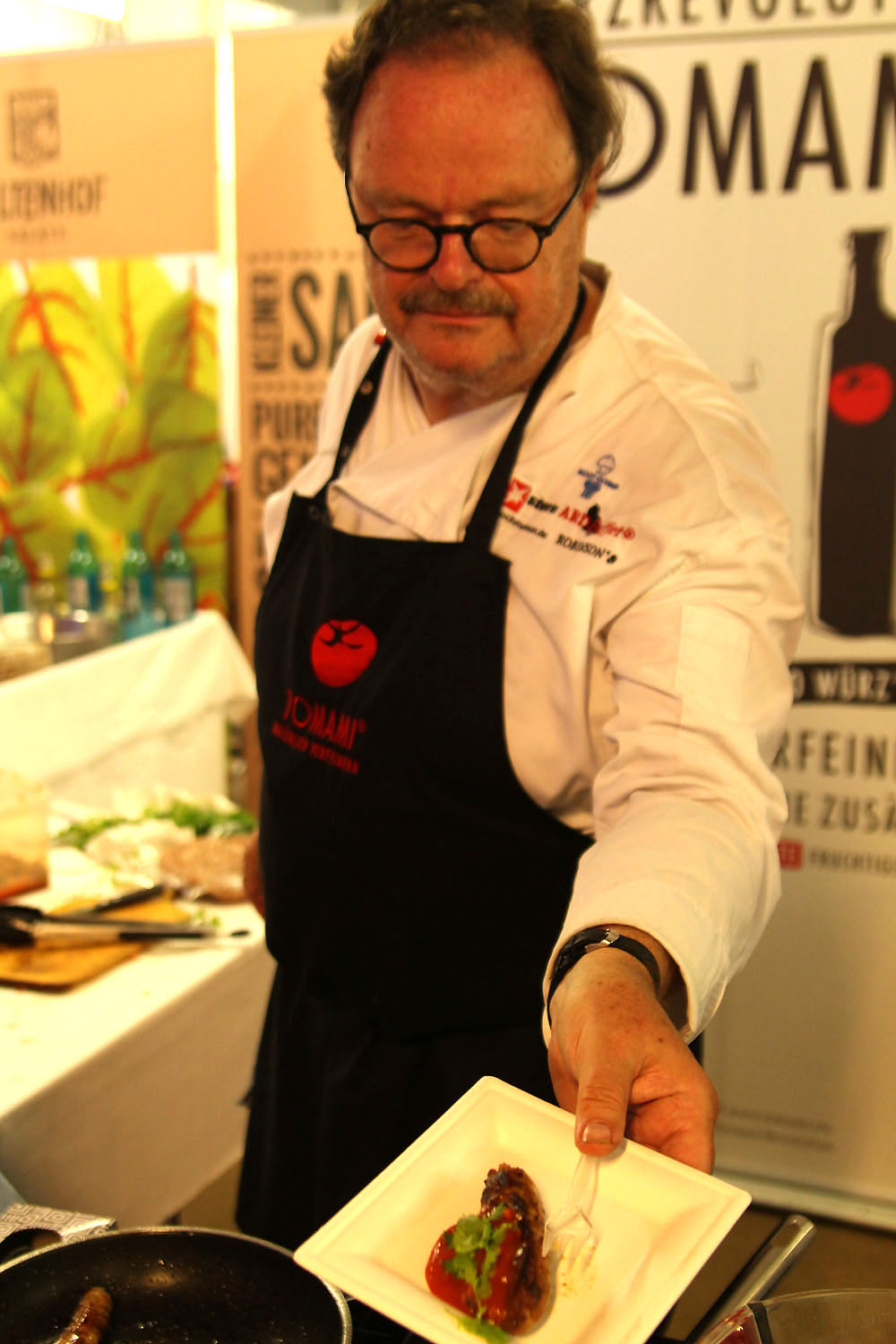 Natürlich italienisch: wunderbare mit Ricotta gefüllteTeigtaschen von Laboratorio Tortellini.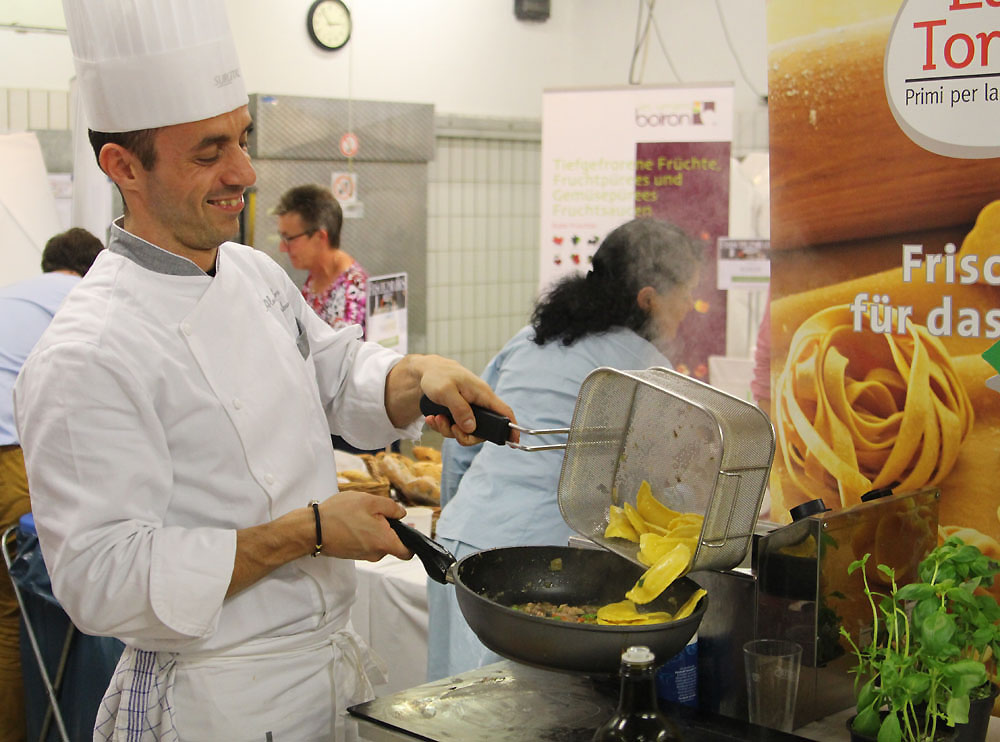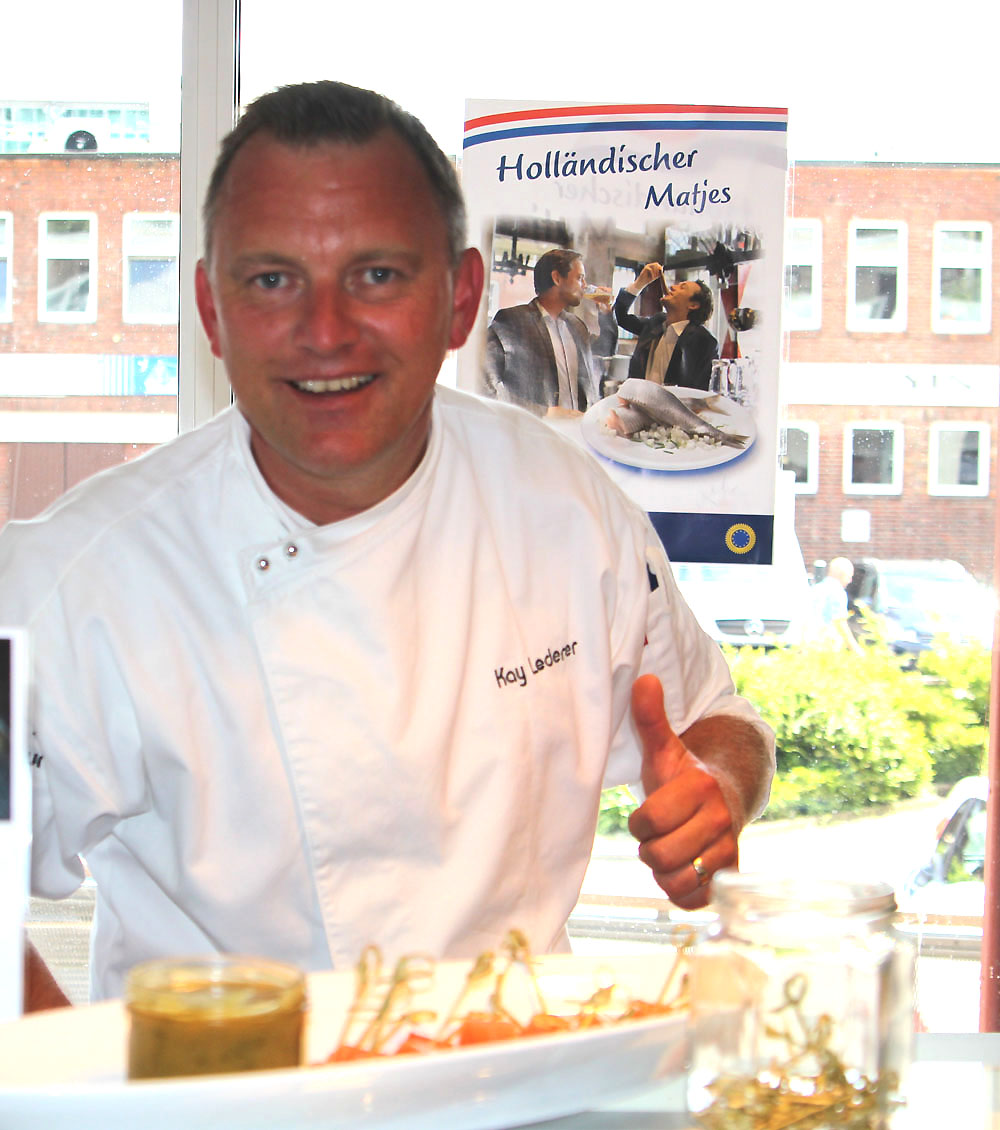 Auch wenn im Hintergrund etwas von Matjes steht, kredenzte Kay Lederer einen wunderbar zarten und aromatischen Hamburger Beizlachs.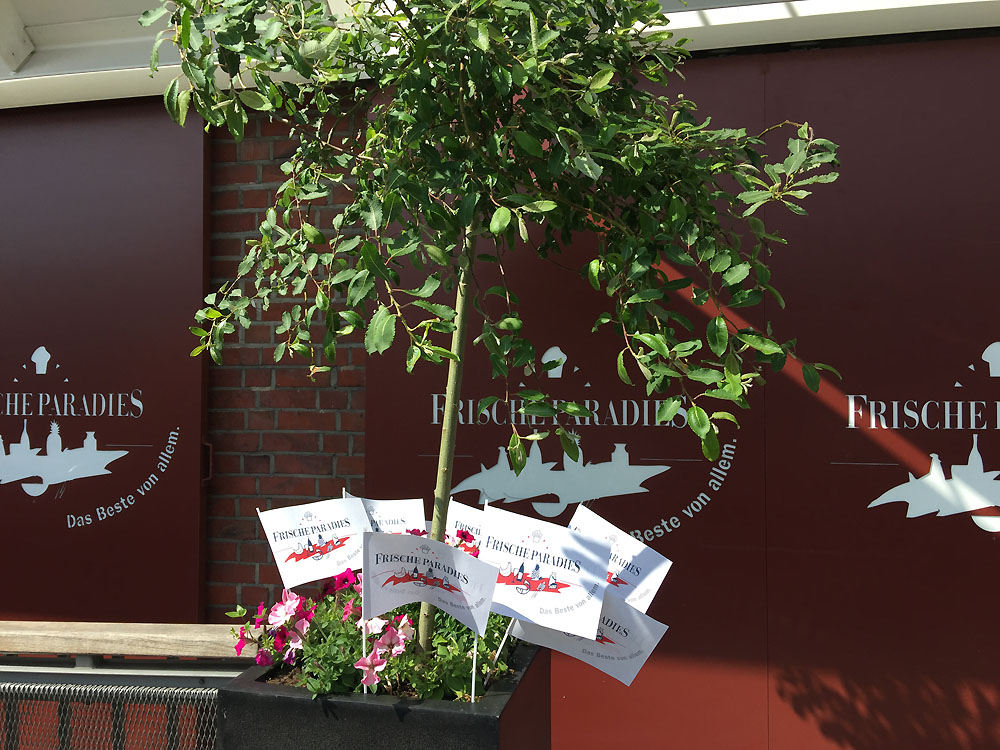 Frischeparadies Hamburg, Große Elbstraße 110, 22767 Hamburg
http://frischeparadies.de/frischeparadies-maerkte/hamburg.html
Merken
Merken
Merken
Merken
Merken
Merken
Merken