Von blauem Himmel und schneebedeckten Gärten können wir in Hamburg mal wieder nur träumen. Die schönste Stadt der Welt zeigt sich eher wolkenverhangen, grau und regnerisch. Da hilft nur eins: jede Menge Licht – innen und außen! Wir haben unser Haus mit vielen Kerzen und Lichterketten geschmückt und auch in der Stadt gibt es jede Menge Lichterglanz.
No blue sky or snow – the beautiful city Hamburg is covered by a smoked screen and rain clouds. So because of this you need a lot of lights insight and outsight! So we have decorated our house with a lot of candles and fairy lights and also in the city you see wonderful decorations with a lot of lights.
Grundlage für meine diesjährige Fensterdekoration sind die beiden hölzernen Tannenbäume, die ich mit goldenen Lichterketten geschmückt habe. Dazu gibt es Teelichthalter in Gold und Weiß, weiße Sterne und kleine Tannenbäumchen.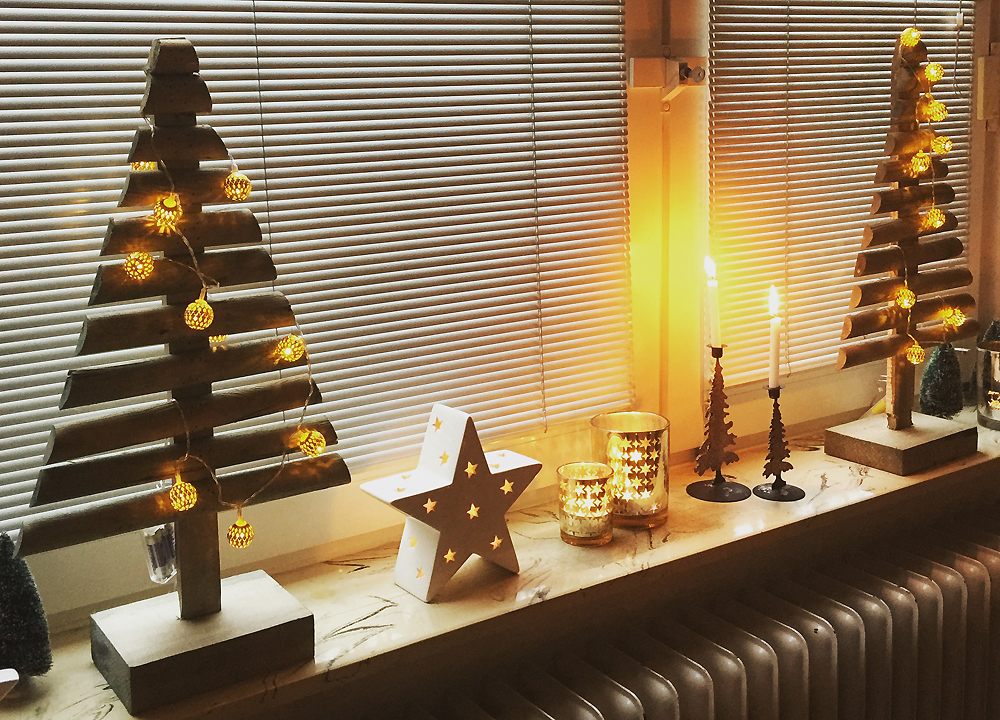 Auf dem Tisch stehen zwei weiße Hirsche und Kerzenhalter in Schneeflocken-Form.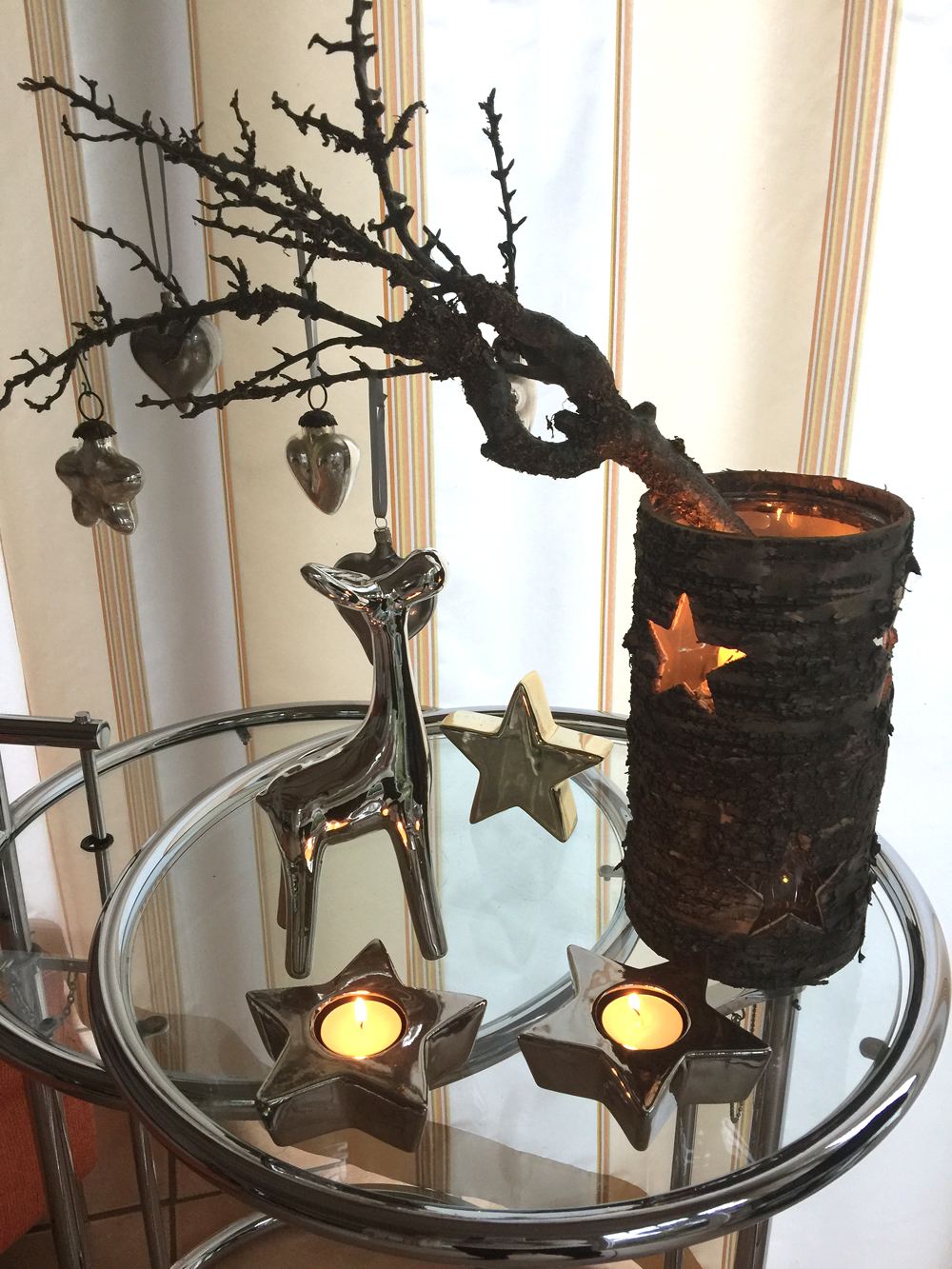 Hier gehen silberne Accessoires und ein knorriger Zweig in einer mit Baumrinde beklebten Vase eine interessante Verbindung ein.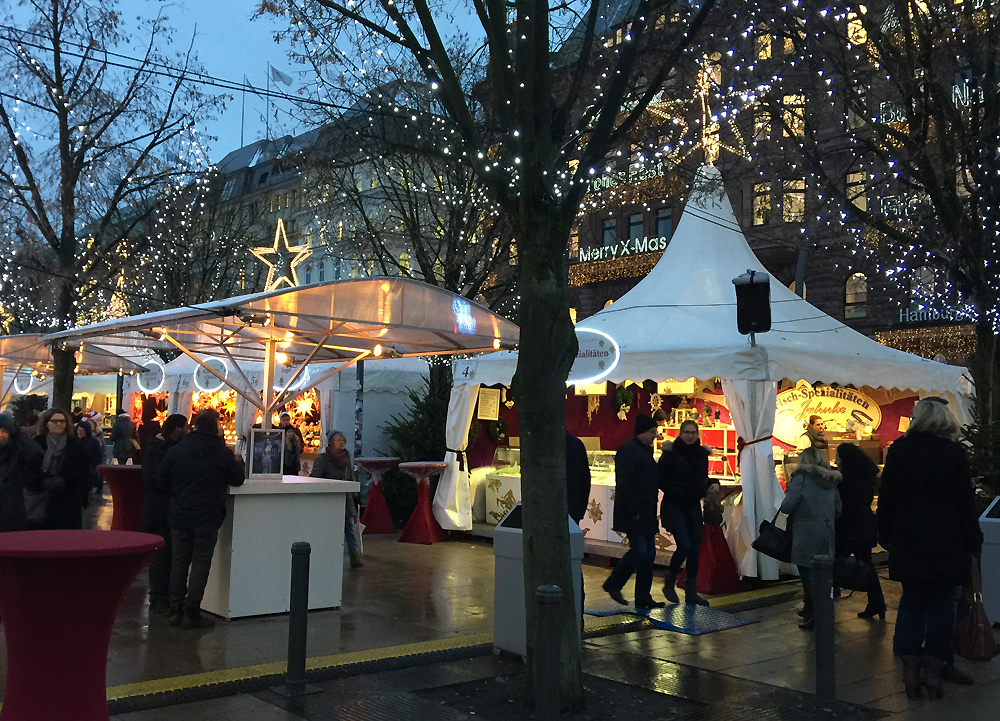 Auf dem Weihnachtsmarkt am Jungfernstieg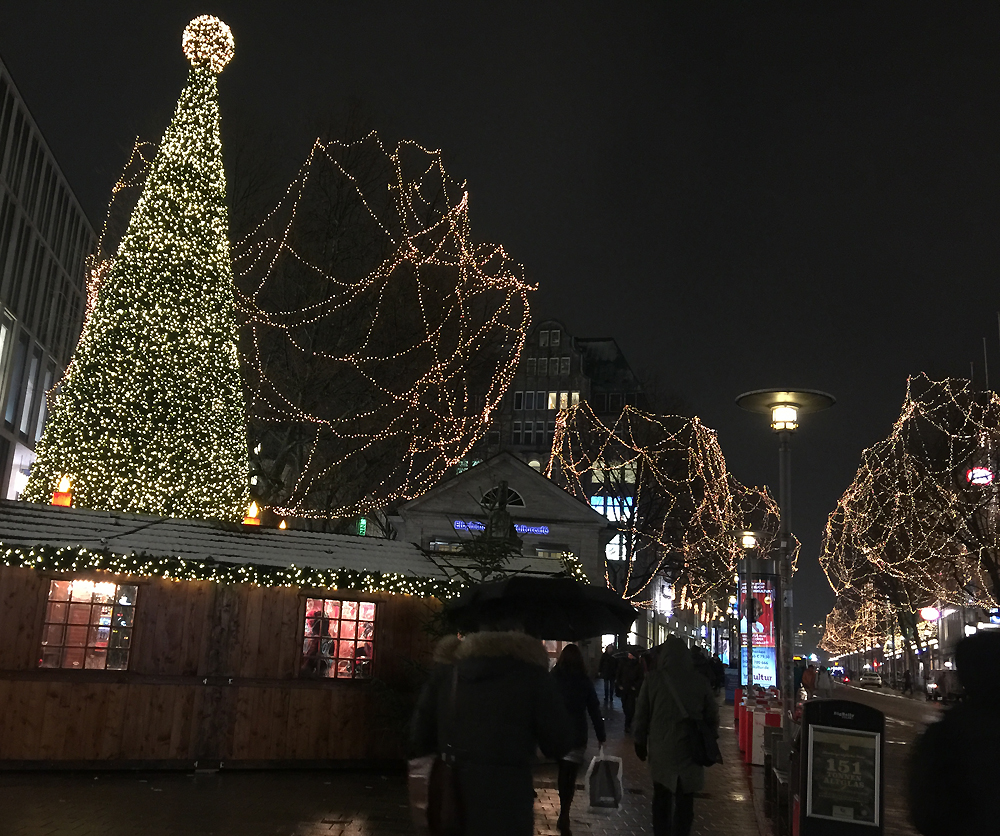 Auf der Mönkebergstraße
Merken
Merken
Merken
Merken